W Bali Welcomes Chef Beryl Adler
Luxe lifestyle resort W Bali – Seminyak has welcomed Chef Beryl Adler as the new Director of Culinary, bringing with him a rich collection of culinary experiences to the island after working in luxury hotels for more than a decade and perfecting his culinary skills from East to West Coast in the US and in the Caribbean. Chef Adler grew up in Scottsdale, Arizona, where he began his career at a small Asian fusion restaurant and worked his way up in the kitchen. He then went on to graduate from The Culinary Institute of America in Hyde Park, New York, where he staged at restaurants such as Per Se by Thomas Keller and Momofuku.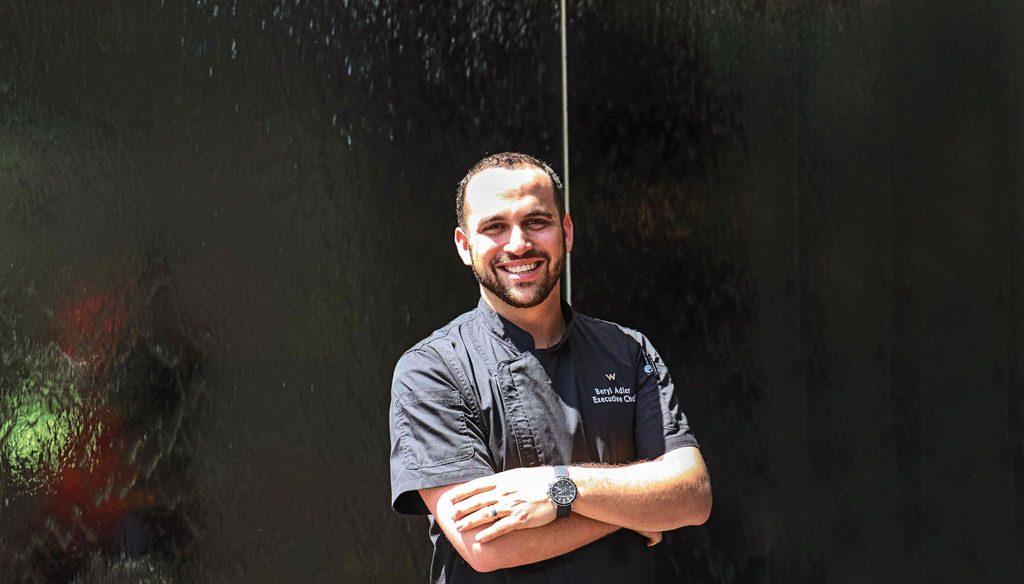 Resourceful in finding exceptional food and passionate about using local ingredients, Chef Adler is known for his imaginative culinary work, turning each dish into a unique experience. Adler started his hotel career with The Ritz-Carlton Amelia Island, Florida, in early 2007, before moving to The Ritz-Carlton LA Live in 2010 and The Ritz-Carlton Half Moon Bay in 2011. In 2012, Chef Adler ran the banquet kitchen at The Ritz-Carlton, Grand Cayman in Caribbean, before moving back to Half Moon Bay in 2014 where he took over as Executive Sous Chef for Xavier Salomon, Maître Cuisinier de France. During his tenure in Half Moon Bay, he participated in numerous charity events such as Meals on Wheels, No Kid Hungry and many other local food banks.
W Bali – Seminyak
Jalan Petitenget, Seminyak
+62 361 3000 106
www.wbaliseminyak.com