Volcom's New 'Shoot Rainbows' Collection Will Bring Out Your Inner Artist
Not your typical surfer, nor the conventional artist, Ozzie Wright has brought out an anti-fascist statement through quirky fashion. From the mind of Ozzie comes this colourful call-to-arms range of clothing with artwork that has been deconstructed and repurposed, giving the entire capsule a playful punk spin on a meaningful piece of propaganda: "Shoot Rainbows Into Fascism"!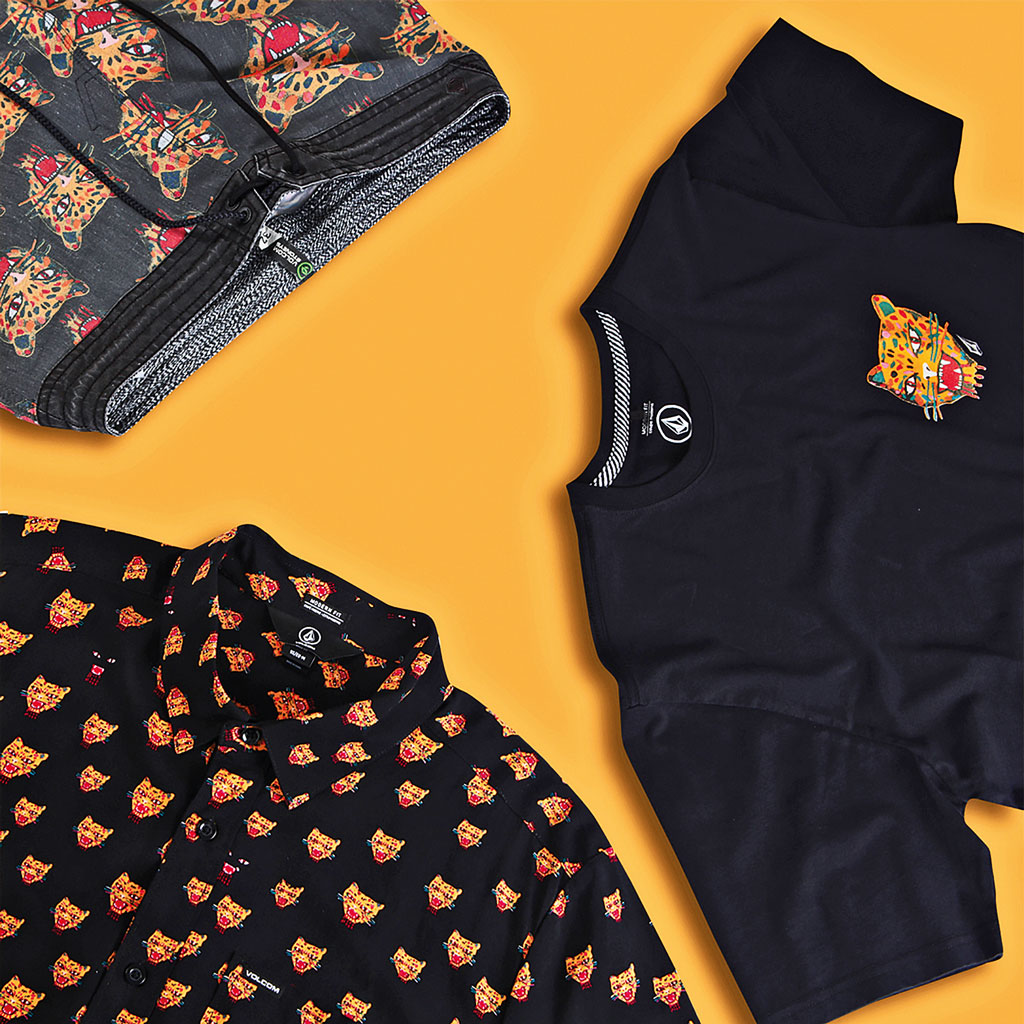 The collection includes classic Ozzie artwork emblazoned on premium items, ranging from staple t-shirts, board shorts, jackets, hats and more, featuring his signature Cat Face and Rainbows. The Australian surfer, artist, and musician has bestowed his unrestrained creative output and produced original 'awesomeness' for Volcom for many many years. He brings a DIY approach, Aussie attitude, and infused positive energy to everything he touches. That positivity is on full display in the Ozzie Wright Shoot Rainbows Collection available to shop now at Volcom Retailers.
Volcom Store Oberoi
Jalan Kayu Aya No 54, Seminyak
+62 361 737 553

Volcom Store Canggu
Jalan Raya Batu Bolong No. 2, Canggu
+62 877 6291 4441
www.volcom.co.id