Ubud Dining Delights At Bisma Eight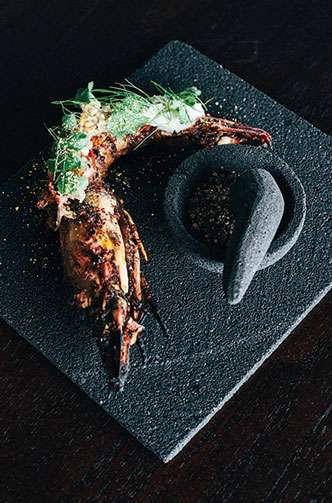 Offering a unique boutique hotel experience set within the natural and cultural heart of Ubud, Bisma Eight is rooted in the artisan heritage of central Bali – something that is entirely different from what people have come to think of as staying in Ubud. Holiday makers will find the boutique hotel a haven of relaxation and seclusion despite its location in Ubud's centre of hustle and bustle, and food connoisseurs will find Bisma Eight's dining venues a tantalising culinary delight.
The hotel's Copper Kitchen & Bar offers food for and from the soul; food that embraces the depth of Asian culinary tradition and the skill and élan of the contemporary kitchen. The Library Café brings together two of life's greatest joys – coffee and literature – and allows you to lose track of a day between two covers, while never leaving the comfort of your chair. And what could be more quintessentially 'Bali' than sitting in the sun, having a drink, and unwinding completely? The Pool Pavilion is Bisma Eight's take on the iconic South Seas moment, and can easily provide and lure you to that tropical holiday dream.
Jalan Bisma, Ubud
Phone: 0361 4792 888
www.bisma-eight.com