The Grill is Lit at Romeos Bar & Grillery
Situated at the front entrance of OSSOTEL, a hip, boutique hotel in Legian, Romeos Bar & Grillery is definitely one of the area's hidden gems. Injecting modern design and style into this Legian backstreet, Romeos is easy to recognise as its contemporary glass-meets-brick building spills out into an open, street-level terrace – a favourite spot for people watching! As its name suggests, the mention of 'bar' first implies that this is a great spot for a drink. Behind the bar, famous flair bartender and Romeos Cocktail Ambassador, Yudhiz, has concocted up a legendary menu of signature drinks. Just like Romeos, he's an easy one to spot with his striking piercings and big personality.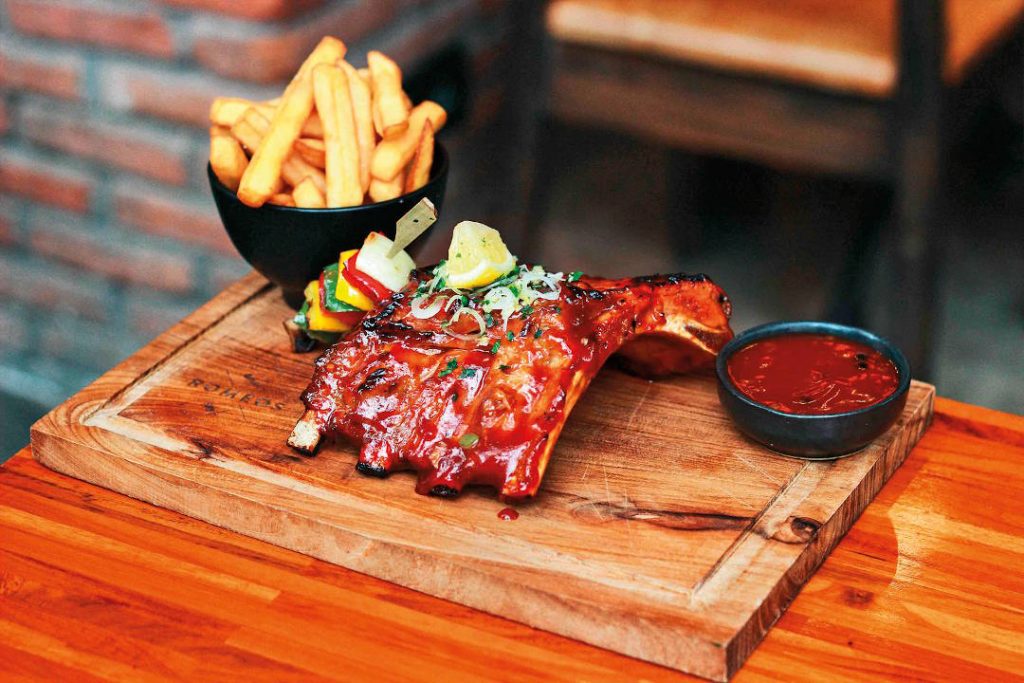 What good is a tasty cocktail menu when you don't have great food to match? This is where Balinese born Chef Banjar comes in. Cooking up a worldly menu that focuses on presenting common themes with an Asian twist. The modern grillery and kitchen include an assortment of traditional balinese plates to American Classics, what really shines here is the grill menu. A favourite is the Slow-Cooked Pork Ribs, left cooking for a full 18-hours to make sure that meat really slides of the bone. However the flames at Romeos do not discriminate and fire up for a freshly caught Barramundi, mouth-watering Prime Cuts, and other seafood or carnivorous goodness. For the indecisive – or just very hungry – the Romeos Mix Grill presents a whole platter of flame-grilled delights. It doesn't end there though; whilst the rough and rustic grill may suggest otherwise, Chef Banjar presents a range of sophisticated desserts as well, such as his popular soufflés and better yet,  Chocolate Lava Cake.
Romeos Bar & Grillery
Jalan Padma Utara, Legian, Bali
+62 361 755 225
www.romeosbali.com
Tagged :