Shine Spa's Special Treatment Made for Jetlagged Travellers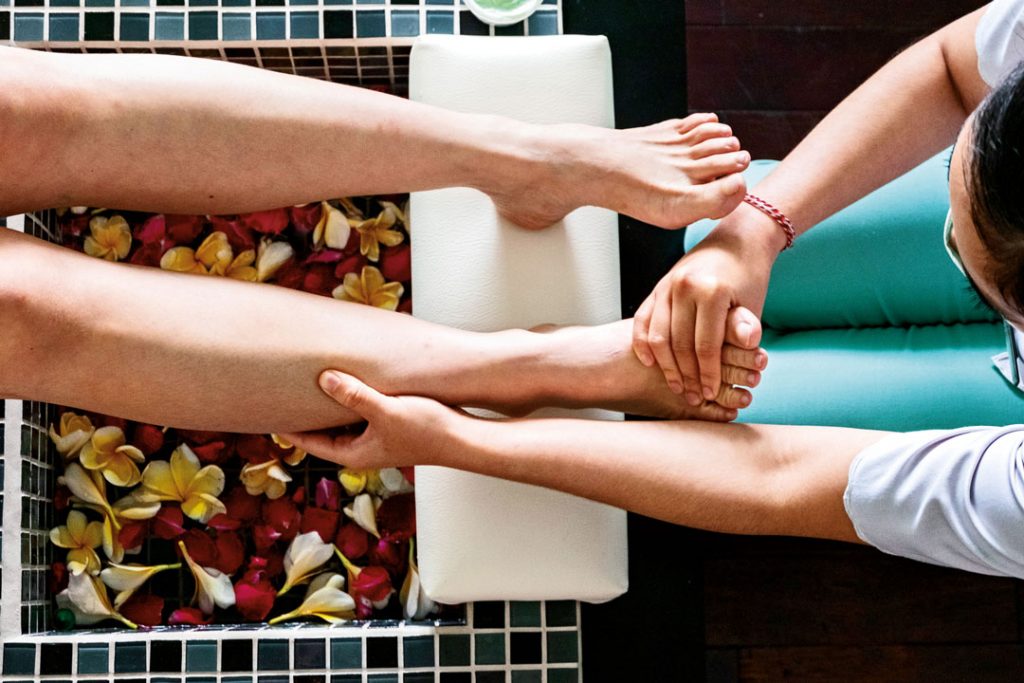 Adding on to the extensive array of their body and facial treatment portfolio, Shine Spa at Sheraton Bali Kuta Resort introduces a new treatment for jetlagged travellers called the Dry Massage. Inspired by the practice of Thai Massage, Dry Massage is an energising and uplifting full body treatment that opens the joints and increases the body's energy flow and muscle flexibility, improving postural body alignment. Sticking to the name, the treatment uses no oil and is performed using different compressing and stretching actions that are similar to those used in yoga. The high amount of stretching movements also has therapeutic effects and affects the energy balance throughout the body.
The treatment also has a range of health benefits such as relaxing the muscles, improving blood circulation, and reducing sleep problems. The Dry Massage is perfect for those that are experiencing high level of fatigue or exhaustion, therefore making it a go-to treatment for people that are suffering from jet-lag or that have just got off a long haul flight.
Shine Spa at Sheraton Bali Kuta Resort
Jalan Pantai Kuta, Kuta
+62 361 846 5555
www.sheratonbalikuta.com