Sambal Sommeliers : Sunset on Seminyak Introduces Chilli Gurus to Their Dining Experience
The newly renovated restaurant and beachside bar of Anantara Seminyak, Sunset on Seminyak or popularly known as S.O.S is introducing a pair of sambal gurus to its award-wining dining experience. These experts will help diners choose from the restaurant's wide selection of Indonesian chilli pastes and hot sauces to enhance their dishes. Spicy sambal is an intriguing element of Indonesian cuisine. Diners enjoy experimenting with these sauces to unlock intricate flavour combinations and modulate the heat-level of individual dishes. The new sambal gurus at S.O.S will help diners navigate the rich selection of sambals available to them.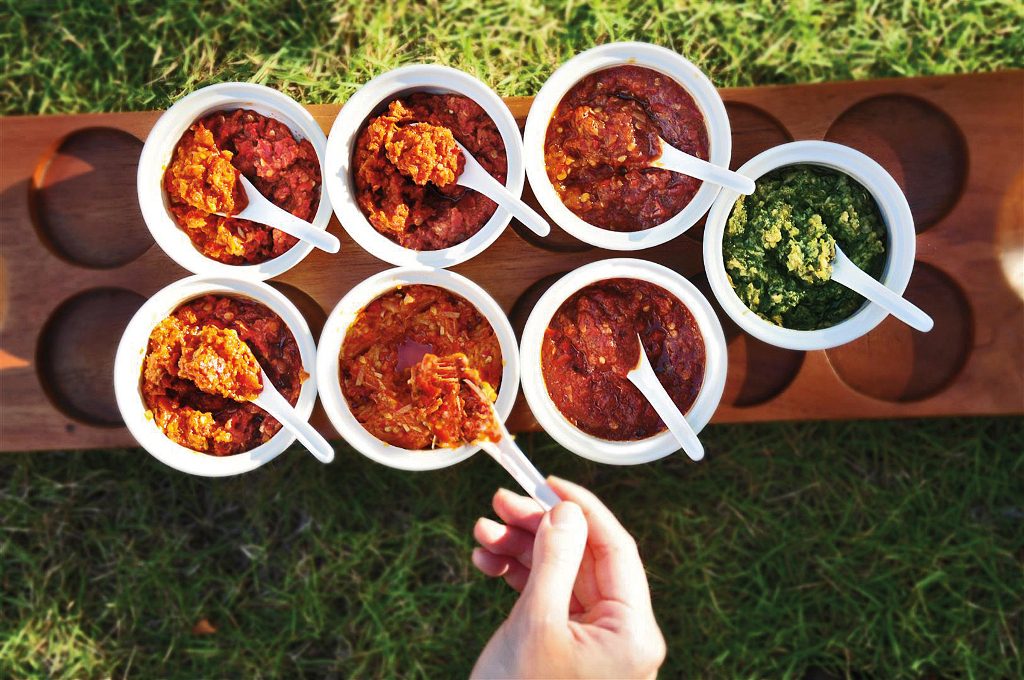 In a role similar to a sommelier, the sambal gurus will advise diners on the perfect sambal for their meal – from ginger-infused rica-rica for barbecued meats to fruit-forward sambals for seafood dishes. This new service is expected to add a satisfying dimension to dining at S.O.S. The duo sambal gurus, Soma and Nova, hope to reveal new layers of authenticity in the dining experience with seven signature sambals.
S.O.S at Anantara Seminyak Bali Resort & Spa
Jalan Abimanyu (Dhyana Pura), Seminyak
+62 361 737 773
www.anantara.com
Tagged :