Private Spa Suites at Ayur Spa
Ayur Spa at The Kayana Seminyak is characterised by the modern-day classiness of its immaculate treatment suites. Designed especially for couples, each spa suite consists of a steam room, an open-air double shower, a private gazebo and a Jacuzzi. It also has exclusive cosy double treatment rooms with spa facilities, open terrace and lounge area for post-treatment relaxation. For in-house guest of The Kayana, you can also choose to enjoy the spa experience in the privacy and luxury of your villas. In such cases, the wellbeing spa specialists prepare the villas to ensure that all the setup is done in a smooth and perfect manner giving guest a hassle free experience.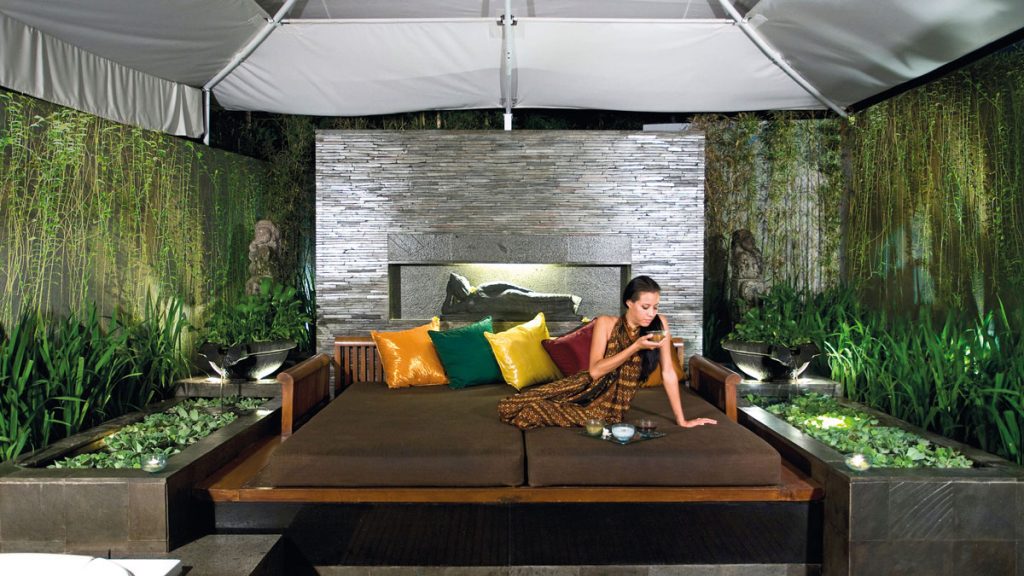 Balinese Massage is the most recommended treatment at Ayur Spa. This 60- minute type of deep massage will ensure the relaxation of every muscle in your body. The masseuse uses combinations of some popular effective techniques, involving kneading, skin rolling, and thumb-palm pressure. Acupressure is believed to stimulate the body's ability to heal itself, control blood flow, relieve pain, and relax tension. Reflexology involves putting pressure on certain parts of the body, which have points that correspond to various organs and body systems. By applying pressure to these reflex points, problems with those organs get addressed. Essential oils, like jasmine or rose, play a vital role in this treatment, since they are strongly scented and helps in the relaxation of the body and mind. Sometimes these oils are mixed with lemon grass, cloves or ginger to enhance the benefits and address specific body issues.
The Kayana Seminyak
A : Jl. Raya Petitenget Kerobokan Kelod, Kuta, Kabupaten Badung, Bali 80361
T : +62 361 8476628
W : santika.com