Potato Head's New Pizza Joint
Potato Head Beach Club's upper level sunset deck has been transformed into a leafy laid-back neighbourhood pizza joint. Californian pizza specialist Benigno Cruz Rosario III is the the man behind the naturally leavened doughs, handmade sauces and simple but satisfying toppings. Manning the brick ovens of cult Brooklyn pizza place, Roberta's, inspired the 24-year old's passion for the world's favourite flatbreads, and now he brings his artistry and industry know-how to the tropics. Designed to be eaten with the hands and shared around, the newly launched pizza offerings include traditionally baked pies topped with distinctive local cheeses, high quality Italian cured meats and the ripest Indonesian farm produce.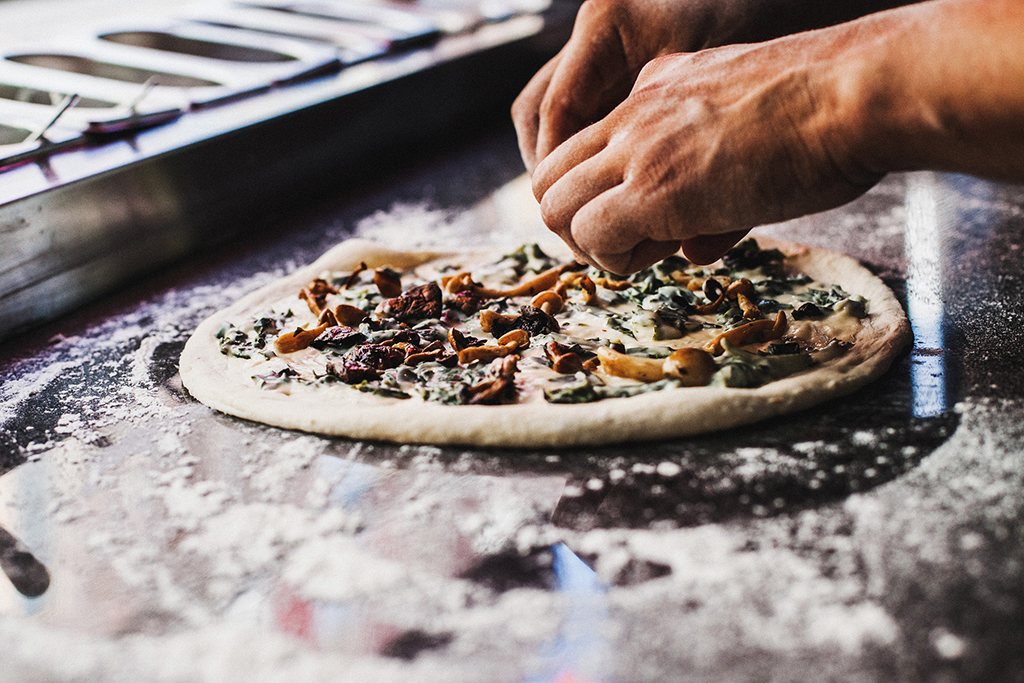 As well as hand-crafted pizzas, the new menu offers sizeable sharing salads, fire-roasted vegetables, Italian-inspired desserts and tropical elixirs to match. Small wooden tables, pillars, dense, jungle-like foliage and hanging air plants fill the intimate space, which was inspired by a typical Indonesian backyard. Constructed with many recycled materials, the bar was designed with a nod to Bali's rice field shacks and features a corrugated iron roof. Meanwhile, the venue's traditional brick pizza oven was handmade in Naples by Stefano Ferrara, one of the world's most respected producers. Simple yet cosy, the new space offers you an alternative to the huge, open-air setting below.
Potato Head Beach Club
A : Jalan Petitenget No. 51 B, Seminyak
T : +62 361 4737 979
W : www.pttfamily.com