The Sanur Bypass is indeed one of the busiest roads on the island, being a convenient access to connect the island's south and the popular Ubud along with other attractions in Greater Gianyar. But many might think that there is not much to see along the road. And so we recently took a trip down the road and visited three spots, the overlooked Denpasar playgrounds where you can kick back and relax whilst enjoying nature along the busy road.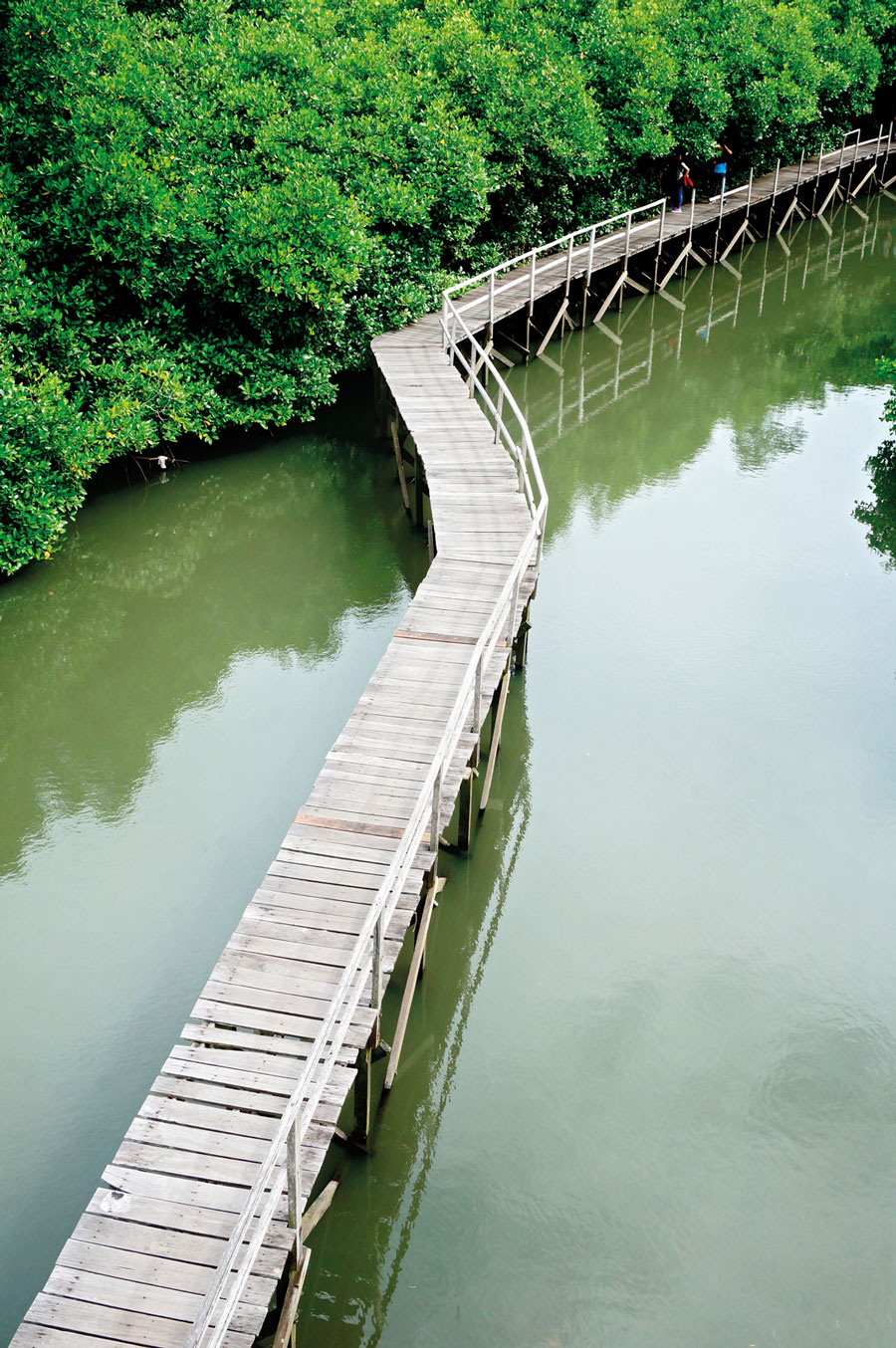 Just off the bypass, not too far from the Dewa Ruci or Simpang Siur underpass, the Mangrove Information Centre is a large area of vegetation attracting varied wildlife, presenting a large expanse of natural greenery in sharp contrast to the surrounding concrete landscape. Of all the species in nature, the mangrove is among the most protective and beneficial to humanity, for this hardy tree acts as a natural windbreak, protects against tidal surges and purifying the surrounding water.
That's right, in an area that could otherwise be destroyed by costal development such as Bali, this mangrove forest acts as a protecting belt. It clings to the eight kilometres south Sanur shoreline, and it covers 100 hectares of forest within the Taman Hutan Raya (Tahura) Ngurah Rai area. The protected area was developed to protect the fragile environment, fundamental as a breeding ground for many ocean critters and critical for preventing erosion, as well as for recreation and education.
Definitely ideal for biology, ecology students or researchers, this ecological destination is also fit for those looking to have a relaxing, scenic stroll under the canopy of the mangroves via the wooden boardwalk trails that allow for a comfortable walk. Floating decks, resting huts, as well as observation towers have also been put in place for you to have a bird's eye view of the charming area; on a clear day you can also see Mount Agung from the towers.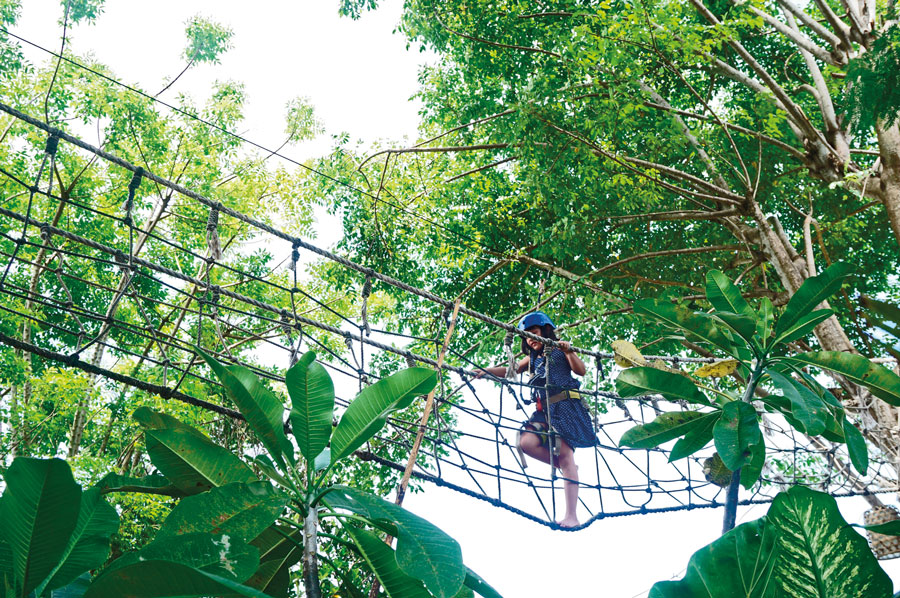 The boardwalk, approximately 2-kilometre long, curls along two interconnecting loops, one leads to the ocean, from where you can see the Bali Mandara Toll Road and the airplanes coming in and out of the Ngurah Rai International Airport. That said, as you stroll your way through the forest, you'll want to be cautious on some sections of the boardwalk, where the boards are rotten.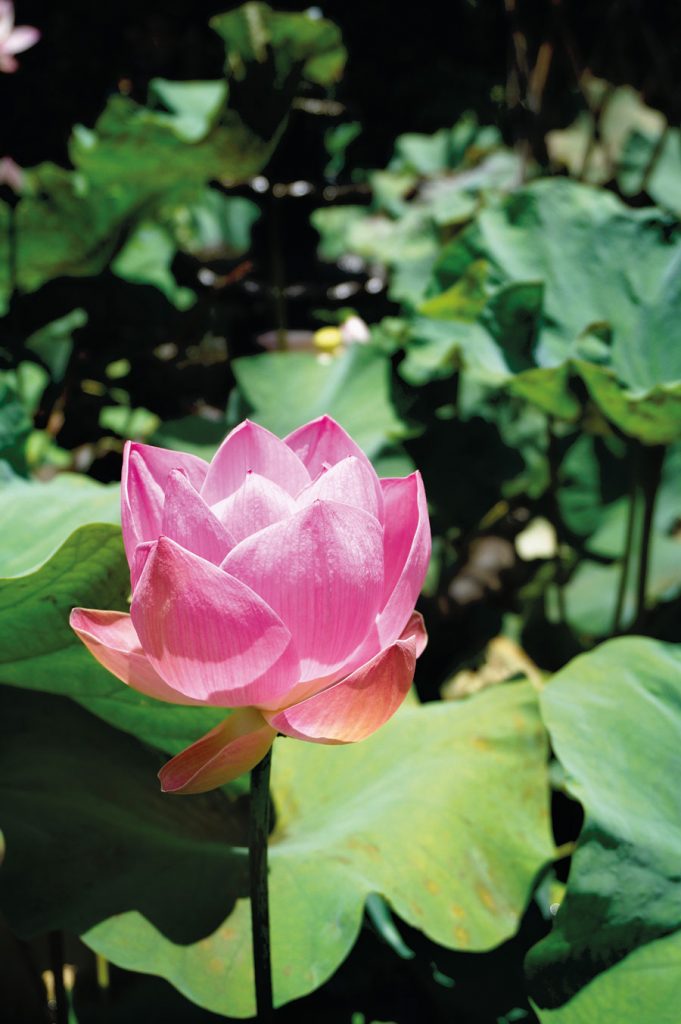 Here you will have a chance to see 50 species of mangroves and around 90 species of birds, a great escape for a passionate bird-watcher. On the mud, during low tide, you can see fiddler crabs and waggish mudskippers roaming around, coming in and out of their muddy holes. Don't be surprised to glimpse a water snake or monitor lizard slithering gracefully between the mangrove's roots.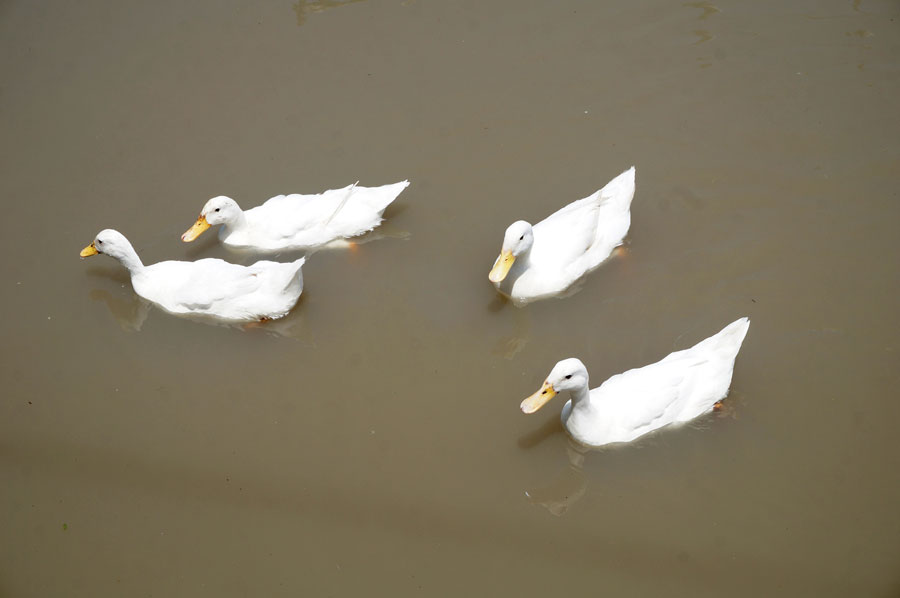 Unfortunately, this area is most of the time in dirty condition with plastic trash which comes from upstream brought by the river especially during the rainy season, and thrown out by irresponsible visitors. The staff seem to be trying to combat this and are actively collecting rubbish.
It should take around one hour for you to wander the boardwalks. But we suggest that you take your time and make a stop at one of the towers to enjoy the views. A number of small warungs are located at the parking area for you to get a drink, snacks, or light lunch. Toilets are available next to the ticket booth.
Anyway, moving further toward Padang Galak, we made our second stop at a little gem called Big Garden Corner. Surrounded by rice fields, the venue makes perfect opportunity for the instagram-savvy, for it's filled with colourful objects laid out in a beautiful landscape.
As you past the ticket booth, you'll be greeted by statues set against wall with relief that resembles the kind found in Borobudur. There's a garden nearby, and it houses two elephants made from used soft drink cans, as well as lampions in the shape of zodiac symbols. Heading past it and you'll find a network of pathways decorated with more statues and stoneworks. From here you can follow the heart-shaped arches, and you'll find a booth to exchange your ticket with cold drinks.
Going through pathways you'll pass traditional wooden houses, more statues, and a restaurant serving Asian and Western foods. There are also giant birdcages with colourful cushions where you can have your meal, in addition to tables spread across the gardens.
A miniature of Borobudur is placed not too far from the restaurant; this gives the chance for those who haven't been to the Buddhist temple to snap some shots. Here you'll also find colourful umbrellas and beanbags to put your feet up and lounge around on amidst a beautiful garden landscape. Children, too, can have a lot of fun here, for there are lots of running area for the little ones and a playground with swings and slides. The lotus pond – yet another "instagrammable" spot of the venue – borders the garden with the neighbouring rice fields.
Our last stop was the Kertalangu Cultural Village. Located in the middle of an 80-hectare rice field, this venue plays host most specifically for families. Here a variety of activities are available to keep everyone of all ages busy. From fishing to a flying fox, and ATV rides to feeding the ducks, there's a reason why this place is always busy especially on weekends.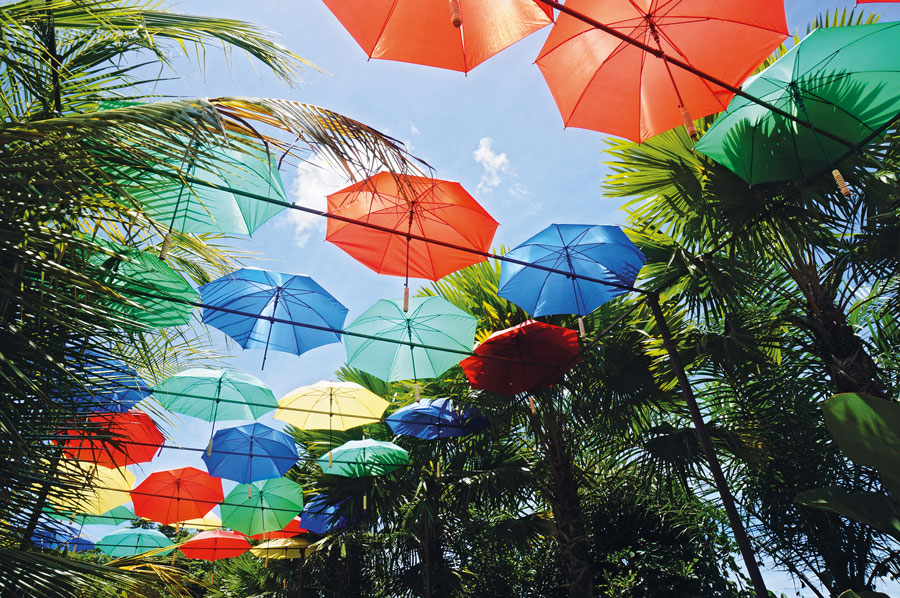 Kertalangu also houses the World Peace Gong. Officiated in late 2002, the monument bears the flags of 202 countries and symbols of 10 recognised religions in the world. The gong is made from gold, silver, bronze, iron, and tin, which in the Balinese culture is known as the Panca Datu or five elements – also meant to symbolise the five continents in the world. The monument is surrounded by statues of religious figures and world leaders. The lawn around the monument is frequently used by the island's dog lovers and their furry friends to gather on weekends.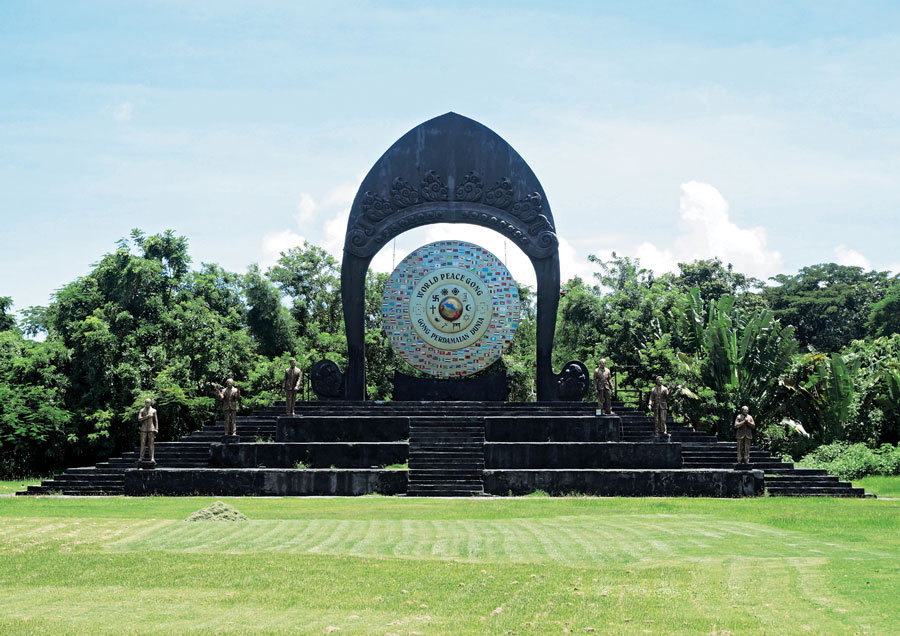 A restaurant with huts built around the fishing pools can provide your lunch and that cold drink you need to beat the heat of the Bali sun. Better yet, you can cook the fish you just caught here. Those looking for Bali souvenirs can shop in the gift shop located at the entrance of the cultural village.
1. Tickets apply at these venues
2. Bring your book, for these venues are perfect places to read
3. Always put litter in its place
4. Refrain from vandalism
5. Make sure to have your camera with you
About Author :
Namhar Hernanto
One of NOW! Bali's previous but long-standing editors who enjoys all of Bali's offerings. On weekdays he enjoys deliberately getting lost, taking the wrong turn in distant villages, seeing what travel treasures he may find. Weekends are for indulgence, where you may catch him imbibing on a classic cocktail or savouring the pleasures of a fine dining establishment.