New Restaurant Wanaku IndoAsian Cuisine Invites You Into their Bamboo Haven
Established in 2000, Rama Restaurants Bali Group now owns 10 restaurant brands in Bali, and has recently added a new dining venue to its list of celebrated restaurants, Wanaku IndoAsian Cuisine in the heart of South Kuta area, Tuban. Standing out in the crowd, Wanaku IndoAsian Cuisine offers a dining experience with authentic Indo-Asian cuisine accompanied by contemporary performances and traditional activities, and is a perfect spot to end or start your holiday in style here on the island – especially due to its close proximity with the airport. Here you'll feast in a tropical surrounding of impressive waterfalls and lavish gardens – an Instagramable paradise!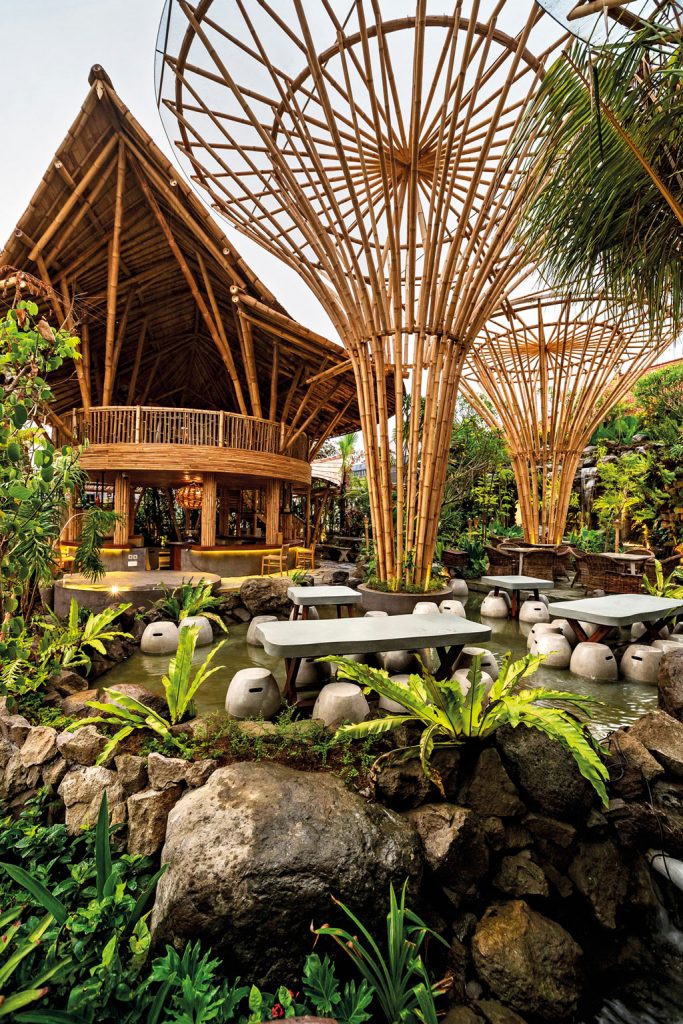 With a modern twist in the presentation of food and drinks, the new venue manages to maintain authenticity in flavours with genuine ingredients. Wanaku offers Megibung, its iconic signature dish, which should be experienced with friends, family and colleagues alike in order to reconnect and appreciate the art of eating together. Other iconic dishes are Jerungga Salad, Dendeng Wanaku, Tum Ayam and Opor Ayam; combined with Wanaku handcrafted beverages they will definitely thrill your senses.
Wanaku IndoAsian Cuisine
Jalan Kediri No.45A, Tuban, Kuta
+62 361 4755 100
www.wanakubali.com
Tagged :