Marc Hotel Opens Doors in Gili Trawangan
An upscale brand from MPHG hotel chain, Marc Hotel has recently opened its doors on the famous island Gili Trawangan island, northwest of Lombok. Marc Hotel Gili Trawangan is the first Marc Hotels property that boasts a unique design, combining modern architectural aesthetics with the charming design of the traditional Lombok houses. The rooms are categorised into two types, Chamber (deluxe) and Chamberlain (suite). Providing a further indulgence, the hotel offers three choices of mattresses that can be chosen according to your preference; the choices of the mattress are Hard, Medium and Soft. And to complement the mattresses, two choices of pillows, firm and soft, are also provided in each room.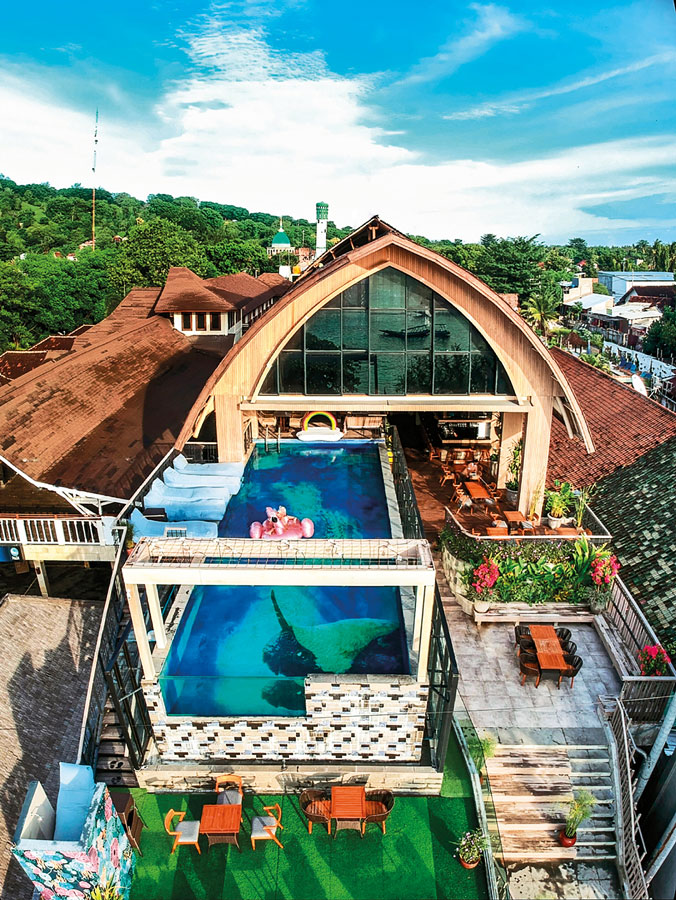 The hotel has several facilities for you to indulge in during your GiliTrawangan escape such as spa, Trawangan's only infinity pool, Wine & Spirit Cellar, and The Sasak Bistro & Bar, a dining venue that puts traditional cuisine of Sasak (native Lombok tribe) on the spotlight in addition to a selection of international fares. The Sasak Bistro & Bar is also dubbed the venue with the best international wine portfolio on Trawangan. Other services offered at Marc include bicycle, horse riding, boat transfers, airport pickup and transfers, snorkelling and diving.
Marc Hotel Gili Trawangan 
Kavling Gili indah
Jalan Pantai Gili Trawangan No.4, Gili Indah
North Lombok, West Nusa Tenggara
+62 370 6198 555
http://www.marchotelgilitrawangan.com