Once an island of sleepy fishing villages with empty white sand beaches and bay islands, Flores is now on the verge of becoming the next "it" tourism destination in the country. Its extraordinary marine life is definitely an attraction, but more so are its unspoiled, off-the-beaten-track natural gems.
One developing area in Flores is the port of Labuan Bajo, this fishing village with breathtaking sunsets is also the launching point for trips to Komodo Island. Several islands are scattered around Labuan Bajo and can be reached by boat in approximately an hour. These islands offer great diving and snorkeling opportunities. One of these islands, Kalong Island, is home to a colony of "flying foxes," huge bats that can be seen flying in their hundreds or even thousands at dusk.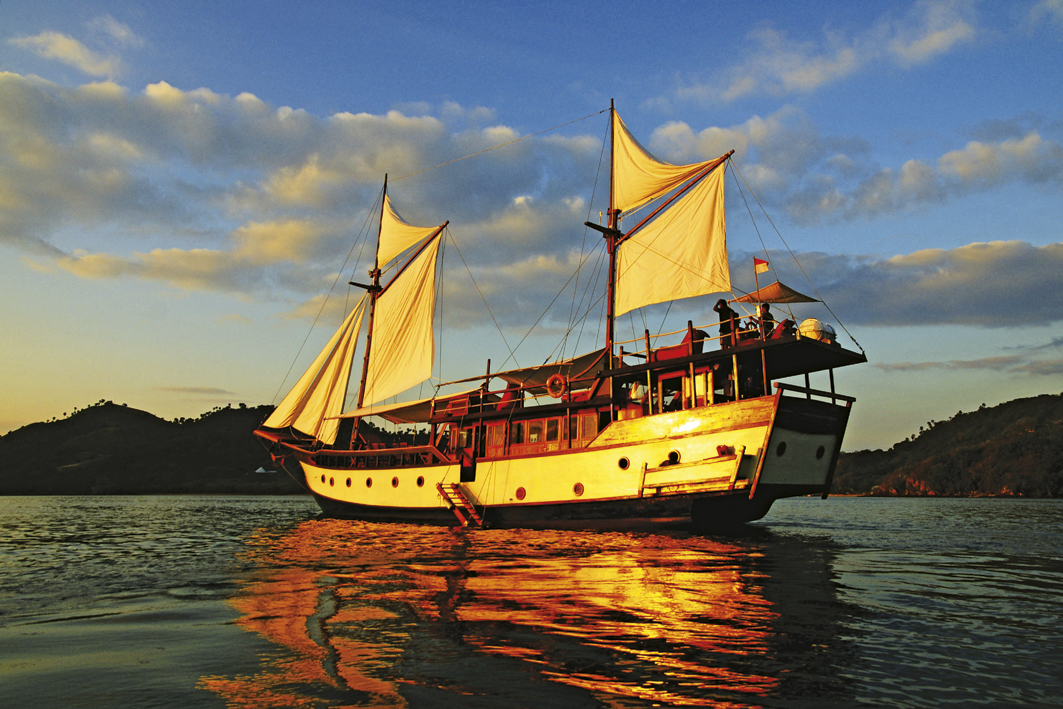 Now that Flores has the trans-Flores highway that connects the east and west coasts, a lot of visitors take the opportunity to travel by land and enjoy the spectacular views of river canyons, traditional villages, and multi-hued volcanic lakes. So it's a great idea to hire a car and a driver and go on a long, slow road trip to really enjoy your Flores adventure to the fullest.
Definitely a must-visit in Flores is the island of Komodo, home to the world famous Komodo dragons, the largest lizard on earth. Other animals that can be observed here include the Timor deer, the main prey of the Komodo dragon, wild horses, water buffalo, wild boar, long-tailed macaques, palm civets, the endemic Rinca rat, and fruit bats. Declared as one of the world's richest marine environments, Komodo's underwater world consists of over 260 species of reef building coral, 70 different species of sponges, crustaceans, manta rays, sharks, and over 1,000 different species of bony fish as well as marine reptiles such as turtles, and marine mammals including dolphins, whales, and dugongs.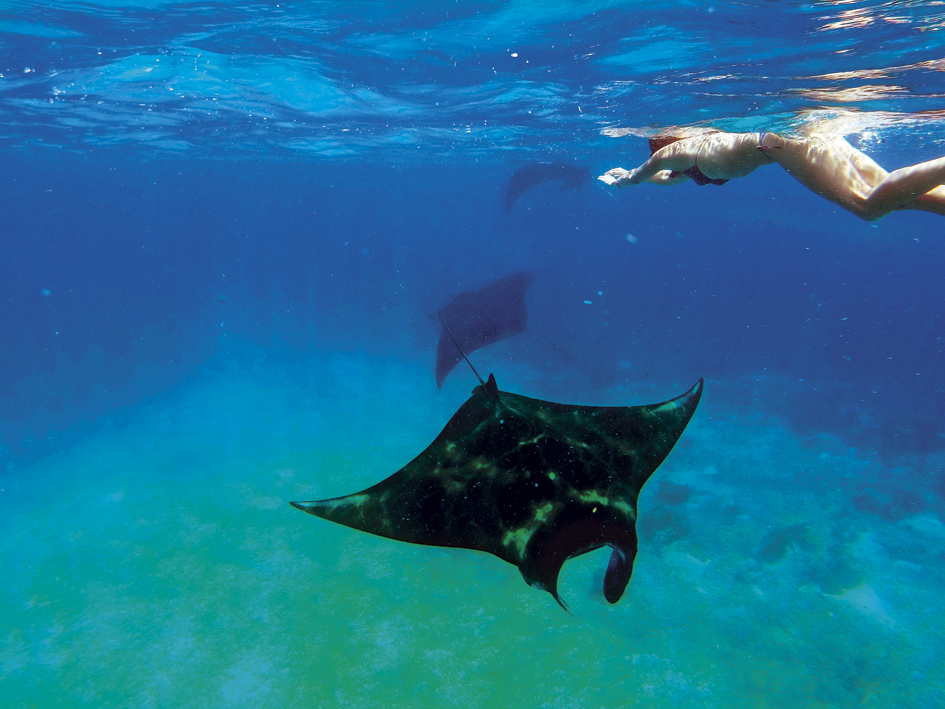 Also unique about Komodo is the Pink Beach, said to be one of only seven in the world. The sand of this beach appears pink because it is a mixture of white sand, red sand, and the red corals. And while having a swim in the calm, crystal-clear water of this beach is great, you need to be very careful as the Komodo dragons do sometimes come to the shore.
HOW TO GET THERE
The easiest and fastest way to reach Flores from Bali is by plane. Local airlines such as TransNusa, Aviatar, Lion Air and Wings Air provide almost daily flights between Denpasar and Labuan Bajo. Garuda Indonesia now also offers services to Labuan Bajo from Bali.
WHERE TO SLEEP
Komodo Resort – Diving Club
Tj. Pelinta, Sebayur Island, Komodo, Manggarai Barat, Flores
T: +62 385 42095
Green Hill Boutique Hotel
Jalan Sukarno Hatta, Labuan Bajo, Flores
T: +62 385 41289
Golo Hilltop Hotel
JalanWaerana, Labuan Bajo, Flores
T: +62 385 41337
WHERE TO EAT
There are a number of restaurants and simple eateries on the main road of Labuan Bajo where you can choose from a variety of Indonesian, Chinese, and western dishes. There's only a handful of upscale dining establishments.
EXPLORE FLORES
If you're really that clueless and feel like taking it easy, you can always have your tour and leisure time organized by a trusted and recommended tour and activity organizer such as Flores XP (T: +62 385 41423). Leisure activities offered by Flores XP range from diving, snorkeling, trekking, Land Rover tours, ATV, sea tours, camping, and bird watching. Adventures with the XP will take you to the Komodo National and Marine Park, Sano Nggoangcrater lake, CuncaWulang canyon, Cunca Rami waterfall, BatuCermin Cave, Rangko Water Cave, and WarlokaMonolites.
Alternatively, Wunderpus' traditional, custom built Phinisi style liveaboard completed in May 2014 equipped with all the modern comforts and conveniences, will take you to the best diving sites in Komodo while enjoying a friendly, relaxed but professional atmosphere onboard. Wunderpus has four double cabins all with en-suite bathrooms, hot water, spring beds and air conditioning so you can rest in comfort. The vessel can accommodate a maximum of 8 guests, with a dedicated Divemaster or a dive instructor for every four divers. This means that you will receive the highest level of personal service both in and out of the water.
Make sure to make a time to rejuvenate during your holiday exploring the breathtaking natural beauty: Flores Spa is just the place to do so. Though the therapists speak very few English, their skills have been known to have worked in shaping a rejuvenated body and soul. The diverse treatments available range from traditional massage to relaxation treatments. Be restored from the stress or muscle strain from activities during your stay/holiday in this stunning island.
Flores XP
Jalan Soekarno Hatta,
Labuan Bajo
Phone: +62 385 41423
Wunderpus Liveaboard
Phone: 0821 4480 2882
Email: [email protected]
Flores Spa
Jalan Soekarno Hatta, Labuan Bajo
Phone: +62 385 42089
Email: [email protected]