Kinky Tiki Bar: Seminyak's Kinky Hotspot
Driving down Jalan Camplung Tanduk towards some of Bali's older establishments such as La Planca and Gado Gado Restaurant you will notice a blinking and colour changing totem gate on your right. Once you enter the mystical gate you will follow the blinking Christmas lights that will directly put a smile on your face as it takes you upstairs where you are transported to what Bali was 15 years ago. The team at the newly-opened Kinky Tiki Bar believe that people from all over the world come to Bali to enjoy the laid back service with a smile; and so the bar creates this personality within its space emulating traditional finishings combined with artsy mural installation. A traditional bamboo master that is currently a rare find on the island has done the details. Hand carved tiki statues, which are finished with a twists of colours can be found around the grounds – be sure to take a picture with one for your selfie collections.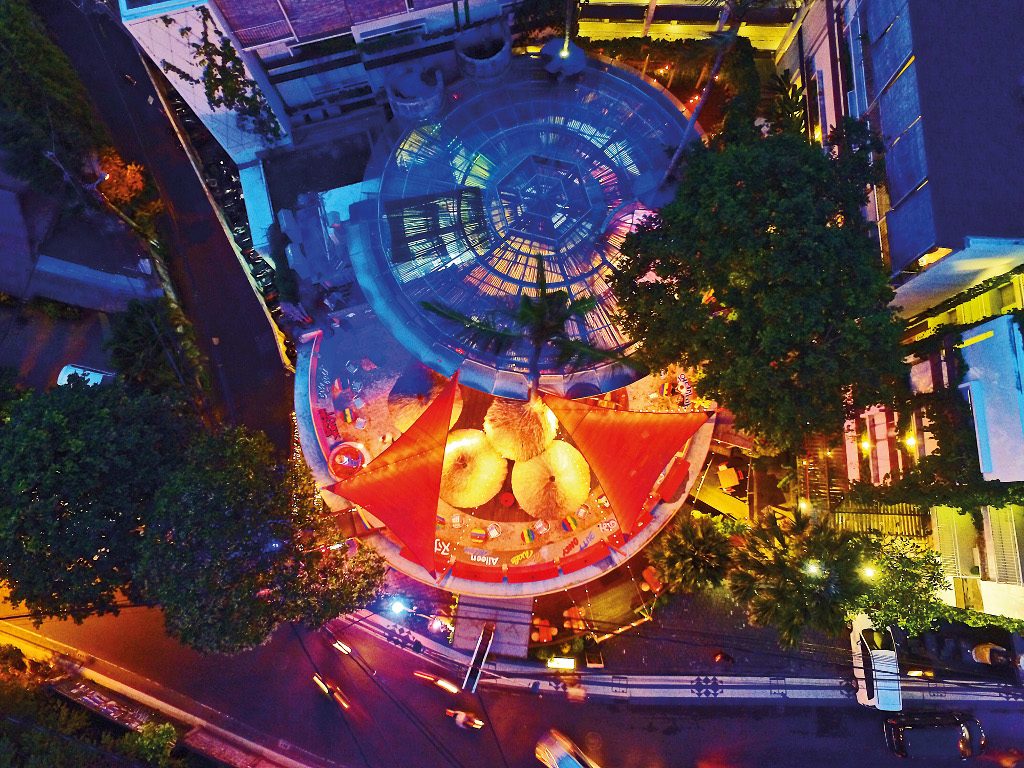 Of course, what's a bar without the drinks? Most of the basic bar items are available at Kinky including the all time Bali favourite, Bintang Pilsner Beer. But it is a must for all Kinky visitors to give its specialty Tiki cocktails a go. Drinks like the Twisted Hurricane, Crazy Monkey, and Tonga Fire to name a few will put a big smile on the face of cocktail lovers. All of Kinky's cocktails use fresh fruits from the daily market and squeezed or muddled with genuine spirits.
Kinky Tiki Bar
A : Jalan Camplung Tanduk 99, Seminyak
T : +62 361 300 0598