Kids Supporting Kids Through Solemen Bali
The Christmas season is traditionally linked to giving and receiving and charities experience a welcome shot of goodwill funding at this time of the year.  Adults and children alike are stepping up to the plate and what is especially heart-warming is a trend of kids supporting kids and giving selflessly to diffabled (differently abled) and less advantaged children.  Bali's popular charity Yayasan Solemen has regularly issued the SoleTeddy Kindness Award to a child who has demonstrated selfless generosity toward the Solebuddies – the little people in their care – by donating toys, clothes, pocket money or anything else they can to put a little joy in their lives.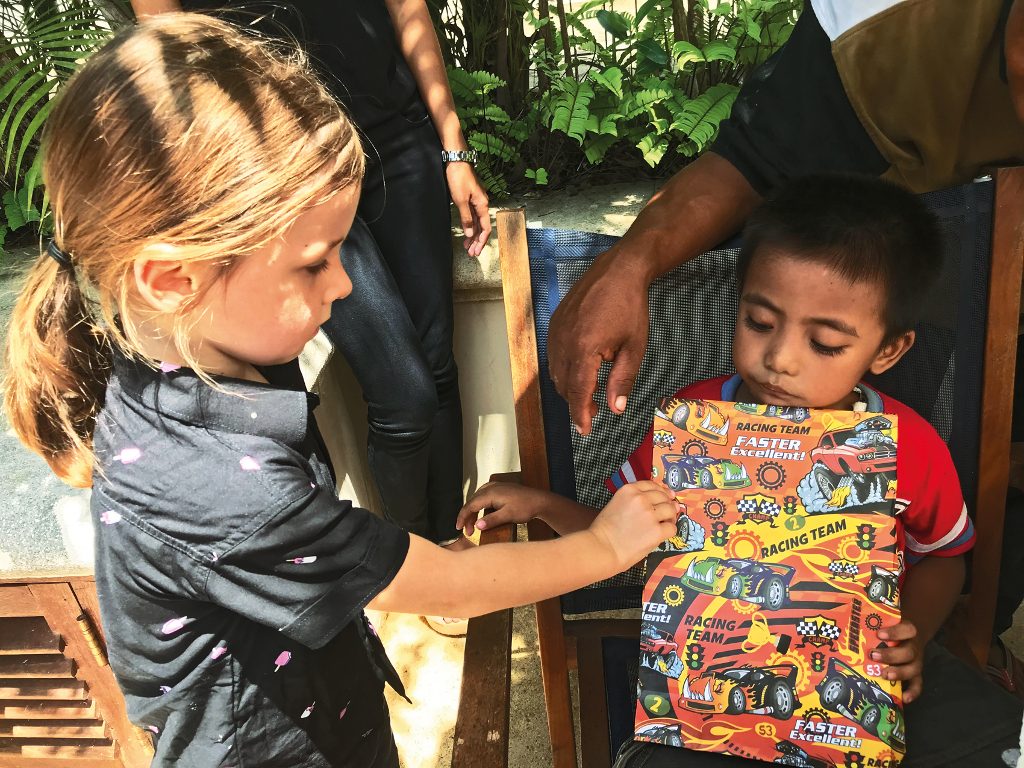 The first SoleTeddy Kindness Award was inspired by and awarded to a then 3-year old boy named Koa who donated his pocket money and Christmas money last year to buy toys, books and colouring pencils for the Solebuddies.  This year Koa was joined by his friend Frankie and the two of them are lauded for brilliantly encouraging and rallying their school friends to buy 327 Christmas presents for disadvantaged children in Solemen's care. If your child wants to join these pint-sized heroes and donate toys, books or clothing, contact Yayasan Solemen at [email protected] or www.solemen.org.