World Ironman represents a new style of competition around surf and sand and it's on its way to Bali. A first for the island, Finns Beach Club in conjunction with Travel Online and LV8 are inviting guests to become a part of it! 
Experience all of the excitement of world class competition and follow each of the 16  elite contenders as they vie for supremacy on the beach and in the waves. Watch the world's best ocean athletes represent teams from Australia, North America, Europe and Indonesia as it all unfolds  at Finns Beach Club Bali from August 16th to 19th in 2018!
You can be a part of all of the action without even getting your feet wet….. unless of course you opt for a dip in their pool! Teams of four consisting of both male and female competitors will compete for the ultimate prize as they race along the beach, in and out of the Berawa surf break and right through Finns Beach Club! Watching the athlete transitions take place, Finns guests will find themselves in the thick of the competition while teams complete these interchanges as they pass right through the Beach Club. You can't get any closer to the action than that!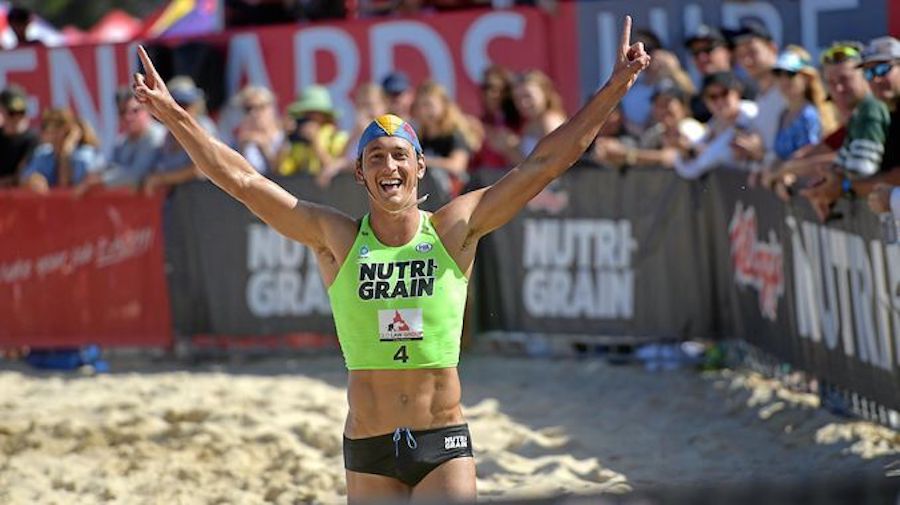 Finns Bali will play host to some of the world's best competitors in August and any self respecting surf life saving fans will certainly recognise household names the likes of Matt Bevilacqua, Matt Poole, Zane Holmes, Shannon Eckstein and Ky Hurst, along with female contenders Brielle Cooper, Courtney Hancock, Jordan Mercer and Lizzie Wellborn to name a few of the Ironmen (and women) greats! With no less than 16 National Ironman and Ironwoman  titles, 12 Molokai 2 Oahu World Championship titles and 2 Olympic Games between them, these elite athletes are sure to put on a world class performance.
All of the day's action begins from 5pm as the sun dips below the horizon and the cooler evening air becomes more inviting! Out of the heat of the day and under the lights, fans can watch with cocktails or cold beers in hand as World Ironman competitors duck in and out of the surf, keeping the crowd thoroughly entertained with short and explosive bouts of athleticism as they weave through the beach club.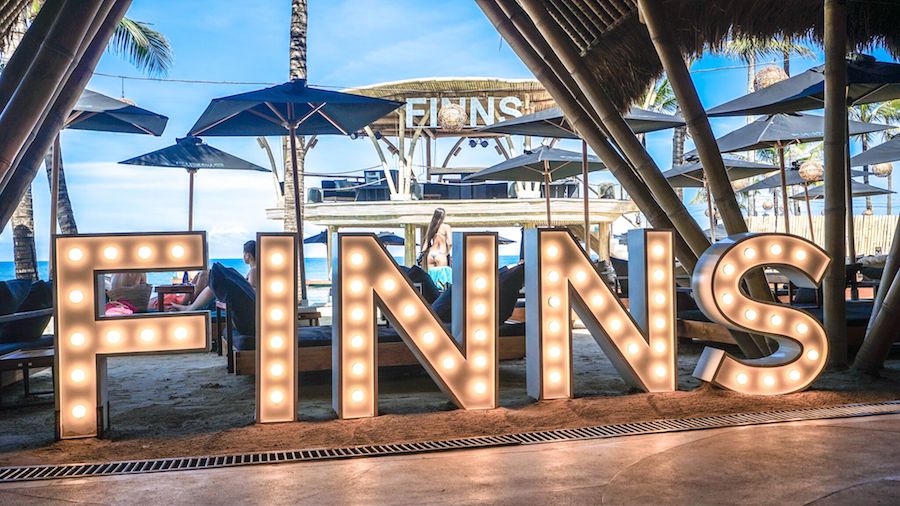 A free event, it'll be first in first served as far as day beds go and guests will surely flock to find the best spot to get a glimpse of the action. See them ski, board, run and swim across three days of competition then stay on at Finns to enjoy the DJ and the party after the close of each day's action on the water.
A world first location, a world first twilight ironman race and a world first for Finns, World Ironman Bali is set to become an annual event on the island. Don't miss your opportunity to be a part of Bali's inaugural Ironman action for August 2018. Contact Finns Beach Club today for further details or to enquire about booking a VIP area for the event. 
FINNS BEACH CLUB
Jalan Pantai Berawa, Canggu – Bali
P: +62 (361) 844 6327 / +62 (361) 934 7343
Email: [email protected] 
www.finnsbeachclub.com