Indonesia's first ever multi-disciplinary creative hub, Genesis Creative Centre, brings back their popular all-day creative workshop experience 'weCreate', this Saturday, 29 February 2020.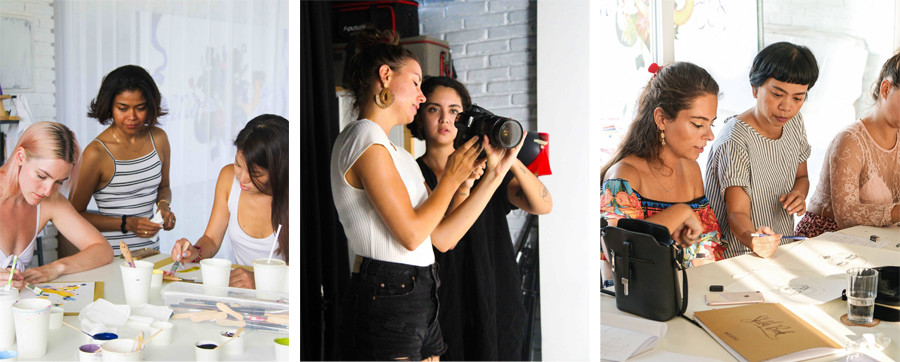 The Berawa-based Genesis Creative Centre is one-of-a-kind. With 4 creative studios (photography, music, fashion and art) in one location, they have created a destination for the new kind of globe-roaming entrepreneur, what they have termed the 'creative nomad'.
With this vast offering within the creative industries, Genesis invites everyone to explore different disciplines with their event weCreate. Debuting in January, weCreate is a one-day experience (10am-3pm) whereby the creatively curious sign up for 2 workshops or talks (with 4 workshops and 2 talks to choose from) in one day, with the goal to expand their experience in a current discipline or explore a brand new discipline altogether.
THIS FEBRUARY
weCreate on Saturday 29 February 2020 will also have 4 workshops but this time will feature 3 talks (which will be free):-


• Learn How to DJ: Join DJ Michaelis, a veteran DJ on the island, for a workshop in learning to DJ Hip Hop music.
• Learn Product Videography: join George, a self taught videographer, in a workshop on shooting a product video on a budget.
• Learn Watercolour Floral Painting : Wake up your inner painter with resident artist Nova Hissy. She will guide you through a fun, calming and therapeutic art workshop.
• Make Your Own Travel Pouch : Madame of This.Is.Make will be hosting a workshop that will guide you in creating your very own travel pouch.
Creative Talks and Discussion will be delivered by Gary Bencheghib (Make a Change World), Halim Ardie (Rainforest Pavilion), Patrick Searle (GetCraft).
Experience includes 2 workshops and class (IDR 400.000) and the talks are open to the public for FREE.
Go to: www.inspireatgenesis.com/wecreate 
Genesis Creative Centre
Tamora Gallery, Jalan Pantai Berawa 99, Bali
+62 813 3805 1930
inspireatgenesis.com/wecreate