Ubud Village Jazz Festival 2019 – Certainly Indonesia!
August 16, 2019 @ 5:00 pm

-

August 17, 2019 @ 11:00 pm

UTC+8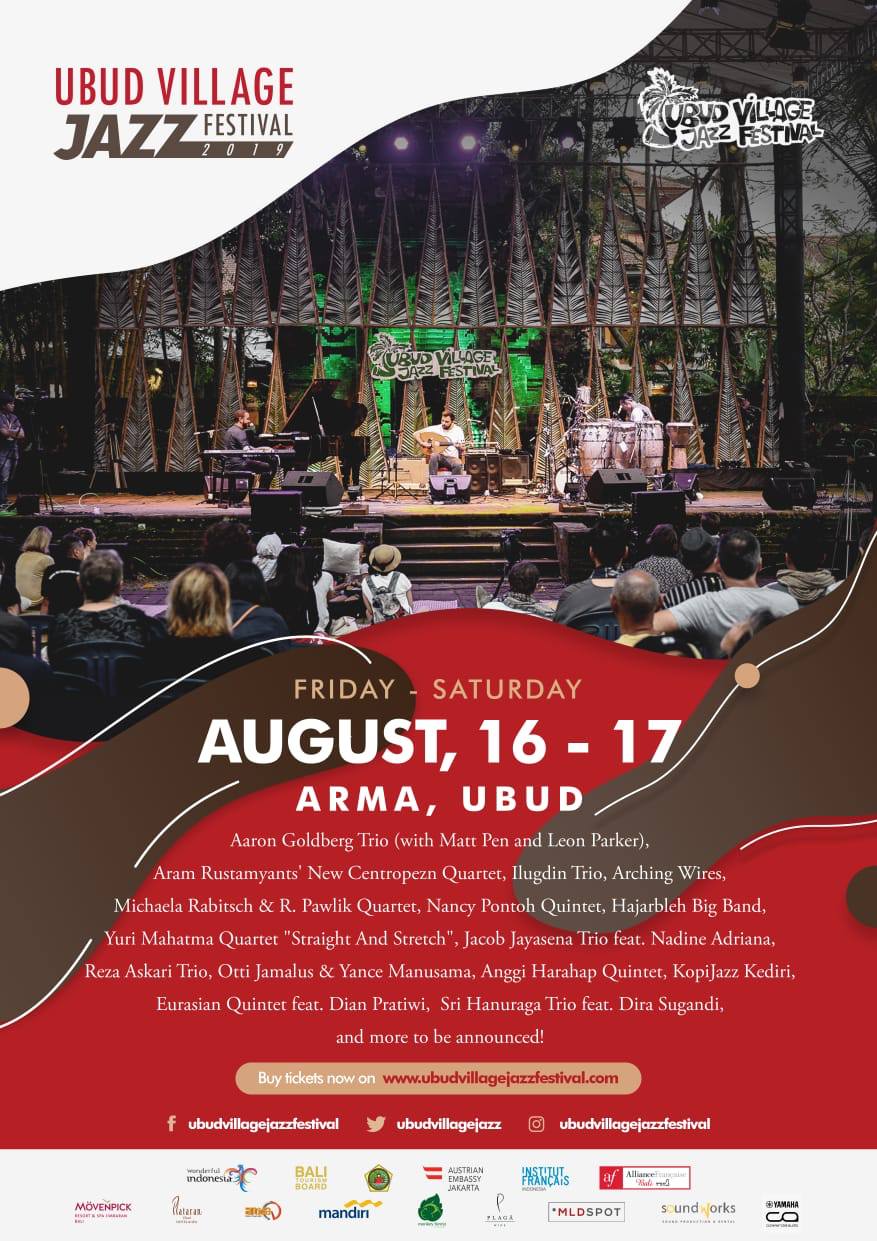 Returning this coming 16 – 17 August, The Ubud Village Jazz Festival will once again be held at the ARMA Museum garden, bringing another host of exciting musical legends to Ubud.
Celebrating the huge range of styles and sub-genres that Jazz music and the art of improvisation encompasses, this 2019 will carry the theme "Certainly Indonesia!", which aligns with the 74th Celebration of Indonesia's Independence Day, to bring up the spirit of optimism for a better Indonesia ahead.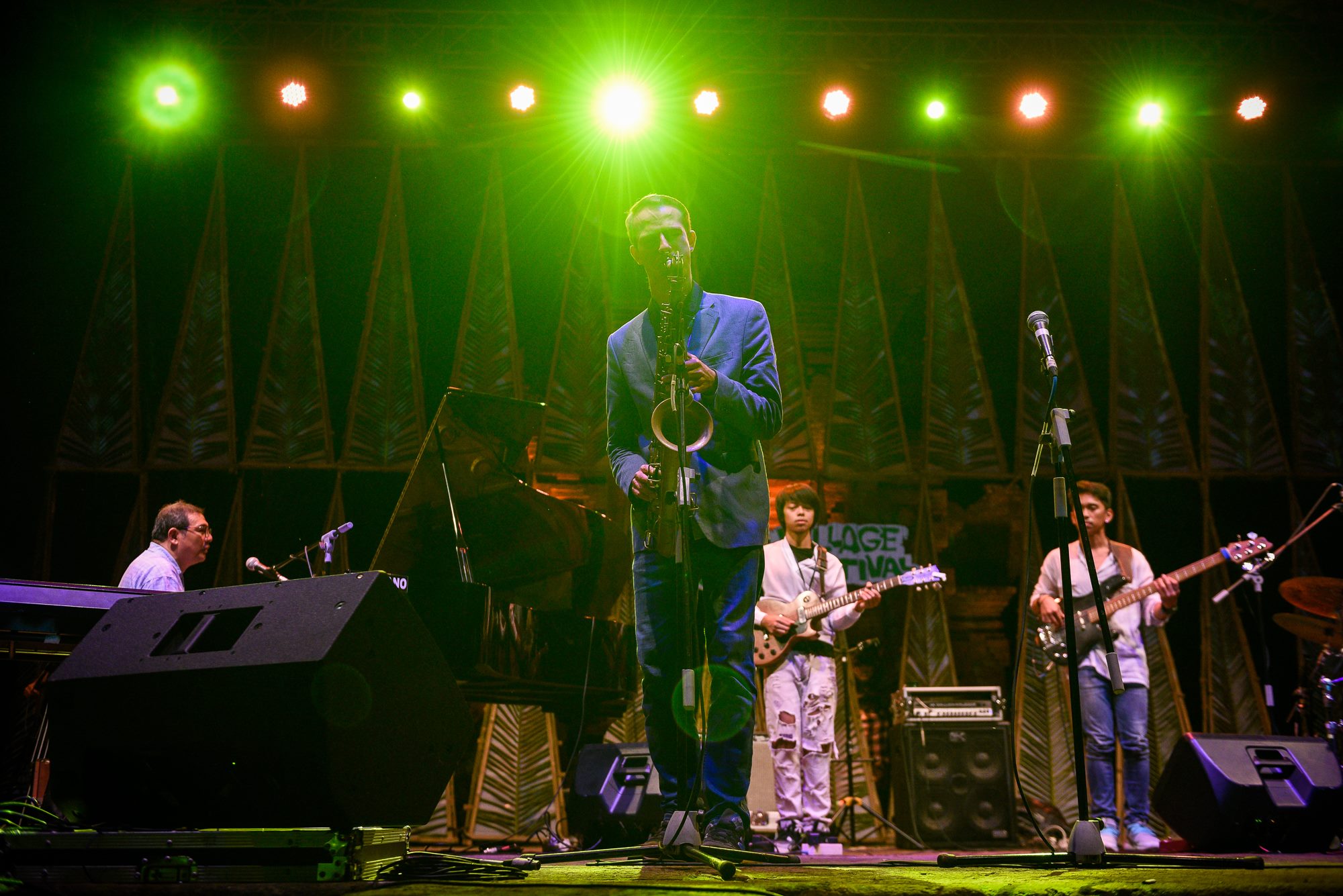 Involving more than eight countries, the Ubud Village Jazz Festival 2019 will feature an eclectic array of performers across varied styles and generations from jazz legends, new artists to the scene and those at the height of their careers, once again creating one-of-a-kind stage not seen anywhere else. With musicians from Indonesia, Germany, Russia, The Netherlands, Poland, Australia, Austria, France, South Korea, Ubud Village Jazz Festival has grown to become one of Bali's most important cultural and community events, gaining a serious reputation across the globe and the jazz stratosphere. 
Since the first edition in 2013, Ubud Village Jazz Festival has pushed to be an eco-friendly festival, and this year will be so more than ever. "Supporting the ban on single-use plastic to the heart of the city, during this prominent festival, is one of the many ways we give back to the community and take action to care for our environment," said Anom Darsana, co-founder of the festival.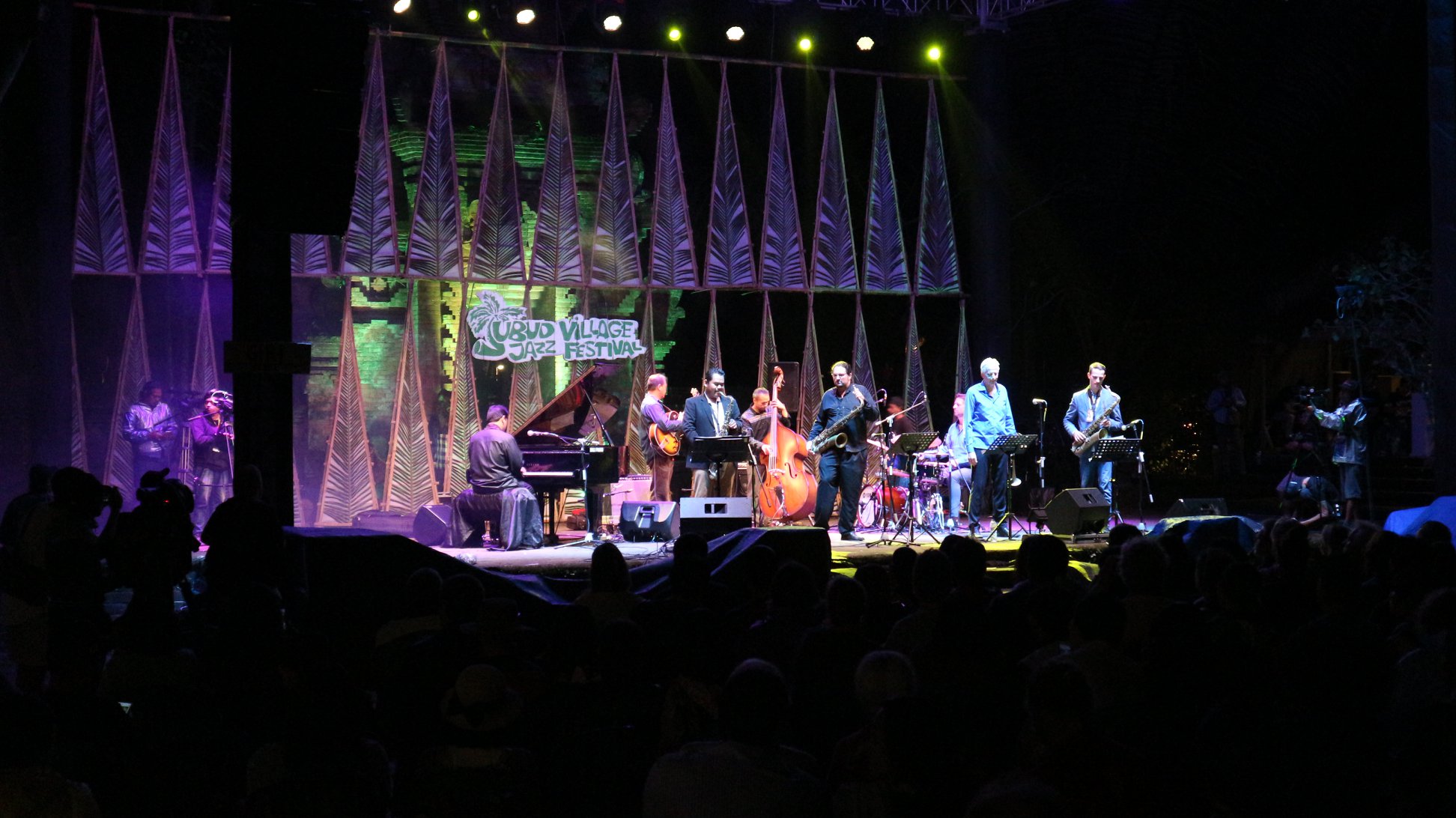 The Line Up
The stellar lineup promises the best in jazz—from traditional to contemporary and fusion, funk, smooth jazz, Latin jazz plus rhythm & blues—genres for every jazz lover. To name a few from Indonesia's Jazz scene, the festival are thrilled to announce the presence of distinguished talents like the award-winning Sri Hanuraga Trio feat. Dira Sugandi, the funky-swing duo Yance Manusama & Otti Jamalus, saxophonist Anggi Harahap, the 18-piece HajarBleh Big Band from Jakarta, the voice of Surabaya native Nancy Ponto. Coming back for your great pleasure are the Eurasian Quartet featuring Dian Pratiwi, and our co-founder and mentor, Yuri Mahatma with his project "Straight and Stretch", Canadian Drummer who has resides in Bali for long time, Yvon Thieabault "Perpectives", Kopi Jazz Kediri, Jazz community from Kediri, East Java. From the young generation, we have Jacob Jayasena, 13 years old pianist along with young female pianist, Nadine.
International jazz will be represented by critically acclaimed Aaron Goldberg Trio (with Matt Penn and Leon Parker) from the USA, South Korean Pete Jung Quartet, Michaela Rabitsch & R. Pawlik Quartet supported by the Austrian Embassy, Harry Mitchell Trio, Arcing Wires, and Caleb Fortuin with the Bali Mates (Future Leaders Jazz Award Winner) from Australia. From Russia Ilugdin Trio and New Centropezn Quartet, and, with the support of the Institut Francais d'Indonesie, Voyager 4.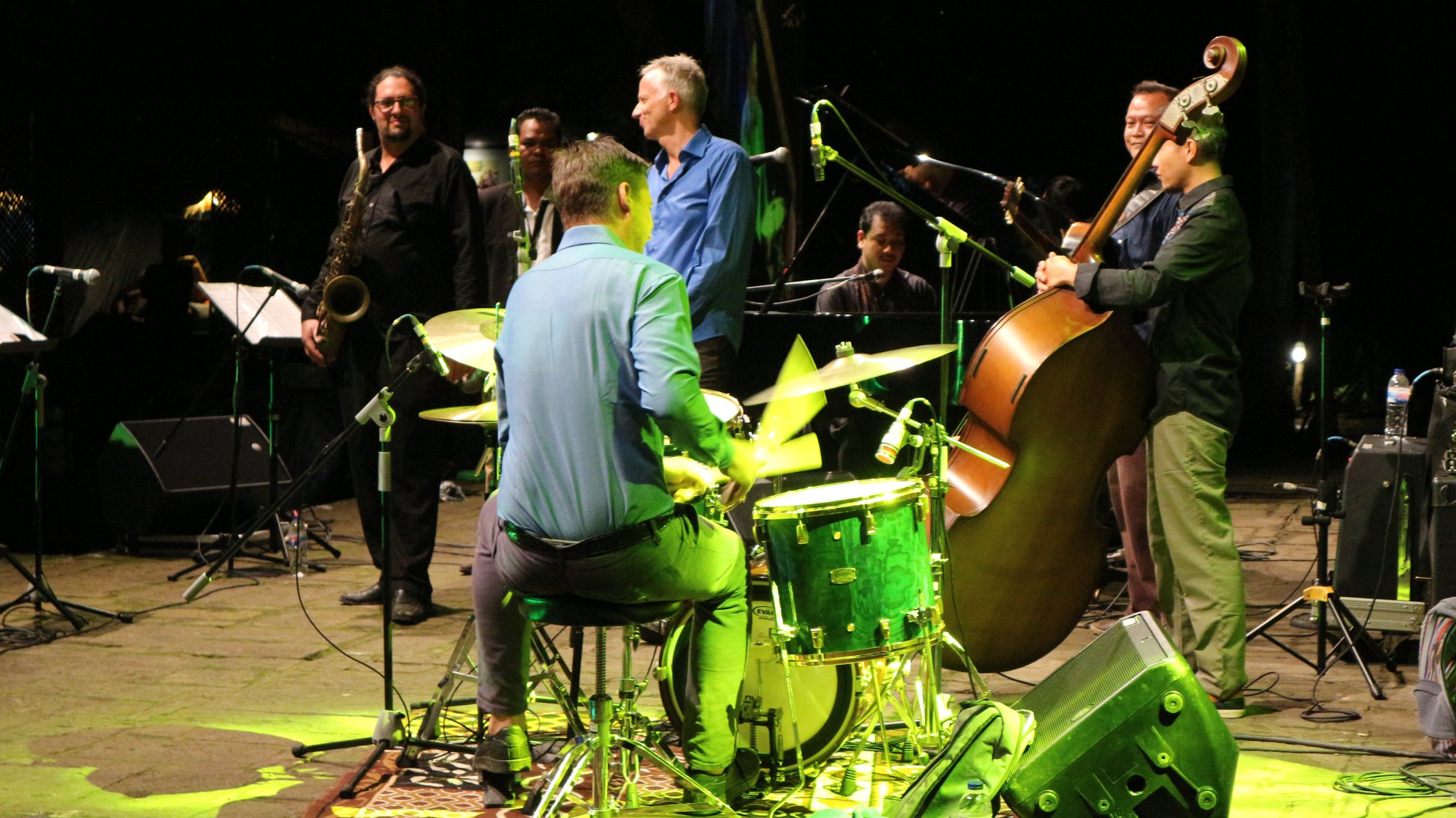 The Vibe at UVJF
UVJF is expected to draw more than 5,000 people over the two-day event and the experience is more than music. The design of the festival in the city centre allows festivalgoers to feel and to explore the "bohemian" atmosphere at downtown Ubud, strolling through streets full of restaurants and cafés, shops, art galleries and many more. Visitors also can take advantage of the local & International savoir-faire, as the festival will have about 30 booths, offering local product/handicrafts, music instrument exhibition, merchandise, food and drinks from some of the best spots/brand of the city and Bali.
This event is also supported by Bank Mandiri. Get 10% discount for every purchase of online tickets.
For more information, full schedule and line-up, visit www.ubudvillagejazzfestival.com.