The 40 Thieves Throwdown has been an on-going, head-to-head, tournament-style cocktail competition between the best bartenders around the island, hosted by the craft cocktail bar 40 Thieves.
With the quarter finals already knocking out half of the cocktail concocters, 5 finalists remain in the up coming semi-finals. The semi-finalists include bartenders from: Akademi, Alila Seminyak, Como Canggu, Frestro and Room 4 Dessert. For the semi-final rounds, 40 Thieves are changing the game and the stakes will get a little bit higher. The bartenders will come empty-handed to the challenge will be given a mystery box of ingredients that they must then use to impress the judges as well as bar customers for one night. There will be 2 mystery judges acting as customers and will quietly observe and order each one of the bartender's drinks .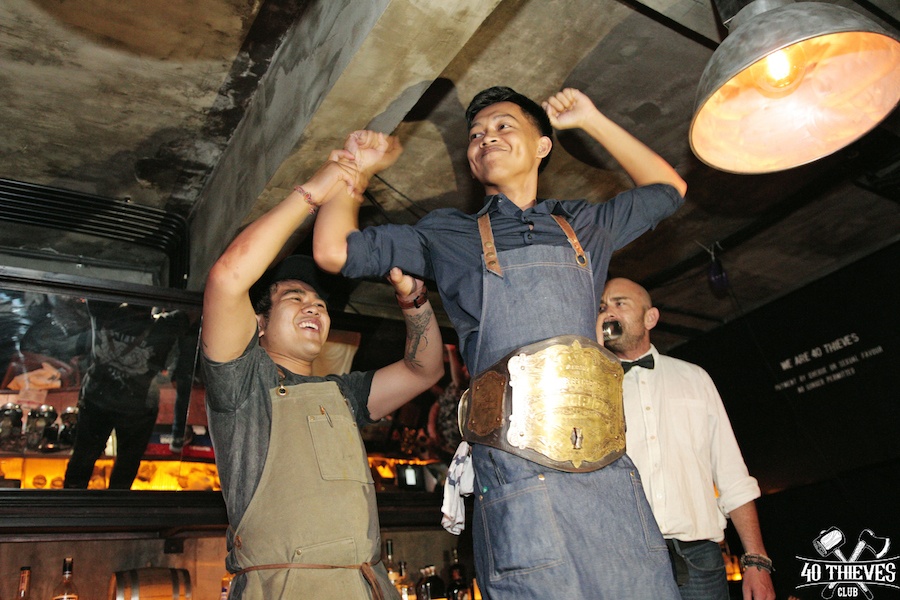 The first event of two semi-final rounds will take place on the 21st of June, whilst the second sometime in July. Follow their Instagram and Facebook to stay in the loop @40thieves.bali and enjoy the contestants drinks. On top of this, each event holds a live auction for charity, the quarter finals raising up to Rp.50 million for various organisations.
40 Thieves
Jalan Petitenget #7, Kerobokan Kelod, North Kuta
www.facebook.com/40thieves.bali