TEDxUbud 2019 : Movement
October 12, 2019 @ 3:00 pm

-

10:00 pm

UTC+8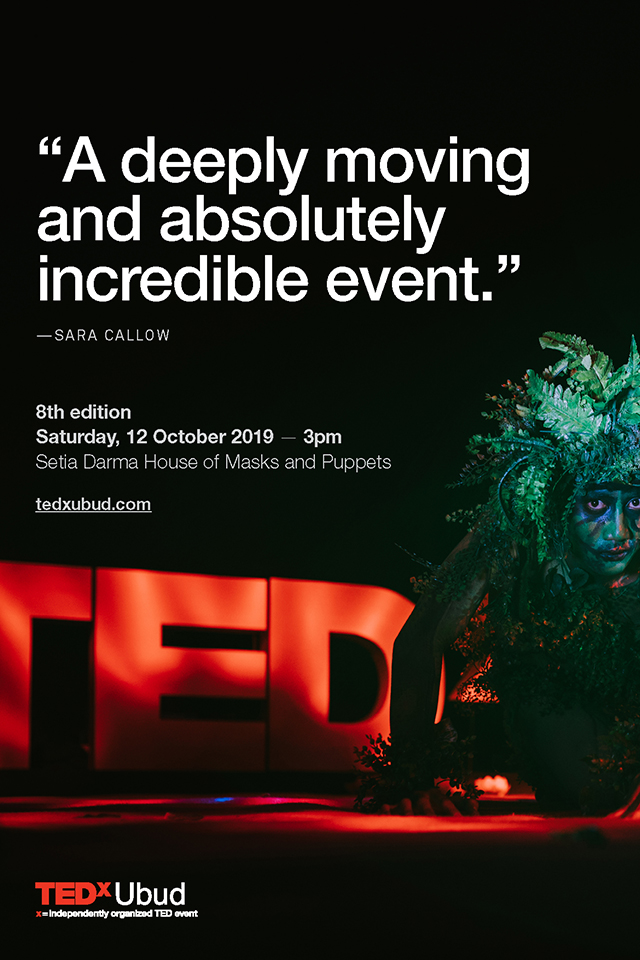 Inspirational speakers, jaw-dropping performances and an atmosphere quite unlike anything else on the island, the (almost) annual TEDxUbud returns this year, on Saturday, 12 October 2019 to the Setia Darma House of Masks and Puppets. With a stellar line-up of 12 speakers and performers, TEDxUbud 2019 is set to blow their audience away once again. 
About the event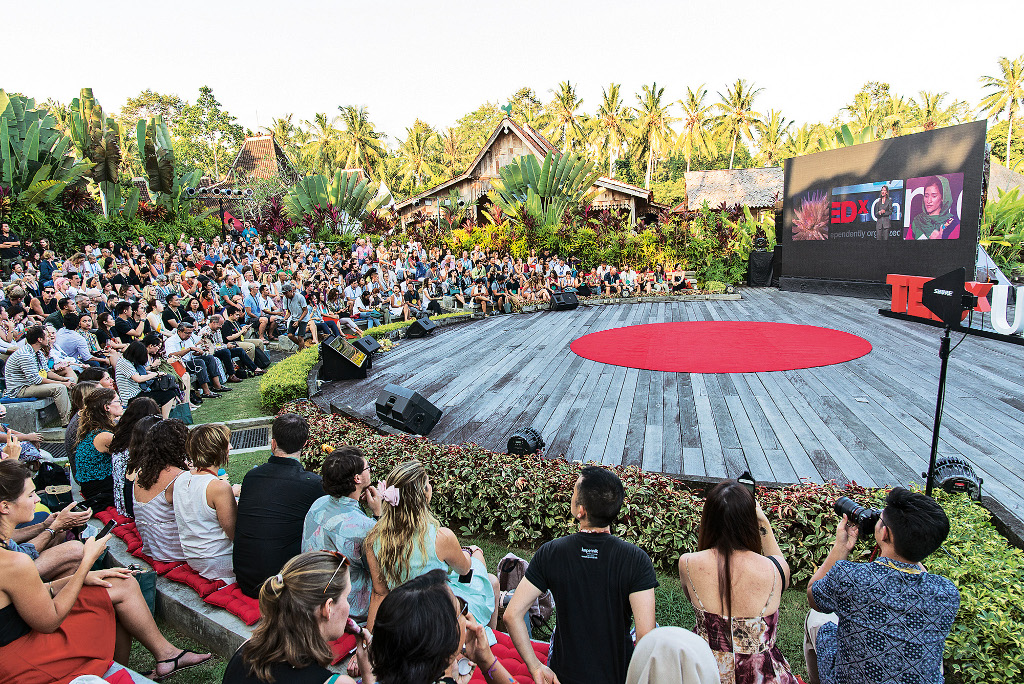 For those who don't know, TEDx events are independently organised TED (Technology, Entertainment, Design) talks – the world famous conferences focused on sharing 'ideas worth spreading' through a series of short, powerful talks. 
Like the main TED talks, TEDx events are non-profit, aimed at bringing the core of TED to a local community, run by passionate volunteers. TEDxUbud first started in 2011 and has grown to have a cult-like following on the island, with their 2018 event hosting up to 500 people. 
Events go from afternoon to evening, featuring a series of curated talks from hand-picked speakers as well as unique performances. 
TEDxUbud 2019
This year the event returns to its 2017 venue, the Setia Darma House of Masks and Puppets. Found in the carvers village of 'Mas', south of Ubud town, Setia Darma presents a culturally rich destination befitting TEDxUbud. The talks are set within the museum's traditional amphitheatre, backdropped by a dramatic Ubud valley. 
The theme for TEDxUbud 2019 is 'Movement', which has been described as "an exploration on the creative links between our brains and our hands, issues of migration and finding a place to call home, how our addiction to fast fashion can be overcome, what a micro-economist knows about volcanos, and choreographing for dinosaurs." 
The event will go from 3pm to 10pm, on Saturday, 12 October 2019. 
TEDxUbud 2019 – Line Up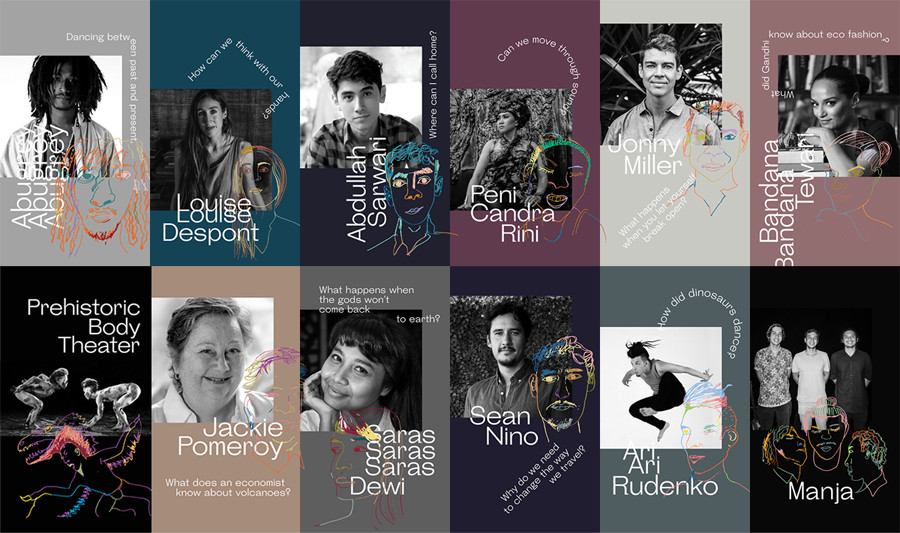 As always, the TEDxUbud committee have handpicked truly interesting speakers and performers for their highly-anticipated event. This year is no different, in no particular order:
Abdullah Sarwari: Born in Pakistan, raised in Iran but originally from Afghanistan, Abdullah and his family came to Indonesia to seek asylum. Here he could not complete his studies and thus co-founded an informal refugee school—the Refugee Learning Center – which now has provided education for 300 people.
Bandana Tewari: Lifestyle journalist and activist, Bandana ass Vogue India's Editor-at-Large for 13 years, now she focuses her efforts on writing about the sustainability and representation in the fashion industry.
Louise Despont: An artist extraordinaire who's works blend art and architectural styles, Louise's pencil drawings and her methods present a new approach to the creative process. 
Abugrey: A Papuan dance artist, choreographer and teacher, Abugrey Lobubun began his love for Hip Hop and contemporary dance at the age of 10. He now uses the similarities between traditional Papuan beats and Hip Hop to develop his own fusion style of dance
Prehistoric Body Theater: An emerging performance company that presents palaeontology and the evolutionary sciences through the medium of contemporary dance-theatre
Sean Nino: With over 8 years of experience in consulting and research in Indonesian sustainable tourism and development, Sean's passion lies within environmental sustainable systems design and methods, that change and challenge our existing norms.
Jackie Pomeroy: An applied microeconomist specializing in international trade when she arrived in Jakarta in 1990; more recently she has been learning a LOT about volcanoes since Gunung Agung started erupting in her backyard in September 2017.
Jonny Miller: The co-founder of Maptia, a living archive of inspiring and impactful stories from around the world and later mentored 250+ early-stage founders through Escape the City. 
Peni Candra Rini: An accomplished composer, educator and one of the few female contemporary vocalists performing Sindhen—a female soloist style of singing found in Indonesian gamelan tradition.
Ari Rudenko: Ari Rudenko is an interdisciplinary visual and performing artist, and the Artistic Director and Founder of Prehistoric Body Theater.
Saras Dewi: A Balinese poet, activist and academic. As a lecturer at the University of Indonesia, she teaches Ecofeminism, Ecological Philosophy, Eastern Philosophy, Philosophy of Literature and Phenomenology.
Manja: Bali's own fresh, young, up and coming band. Their distinctly dreamy vibes and pop/rock alternative sound have landed them shows at Soundrenaline. They are made up of James on vocals, Nick on guitar and Mark on keyboards. 
Don't miss what is always an inspirational event, with a captivated audience, remarkable decorations, market stalls, displays and more. 
Tickets can be bought online from their website.
TEDxUbud
Setia Darma House of Masks and Puppets
www.tedxubud.com