Sun Down Circle is celebrating its 5th anniversary this coming Saturday at Desa Potato Head with a full-day programme starting at sunrise and continuing way past sunset.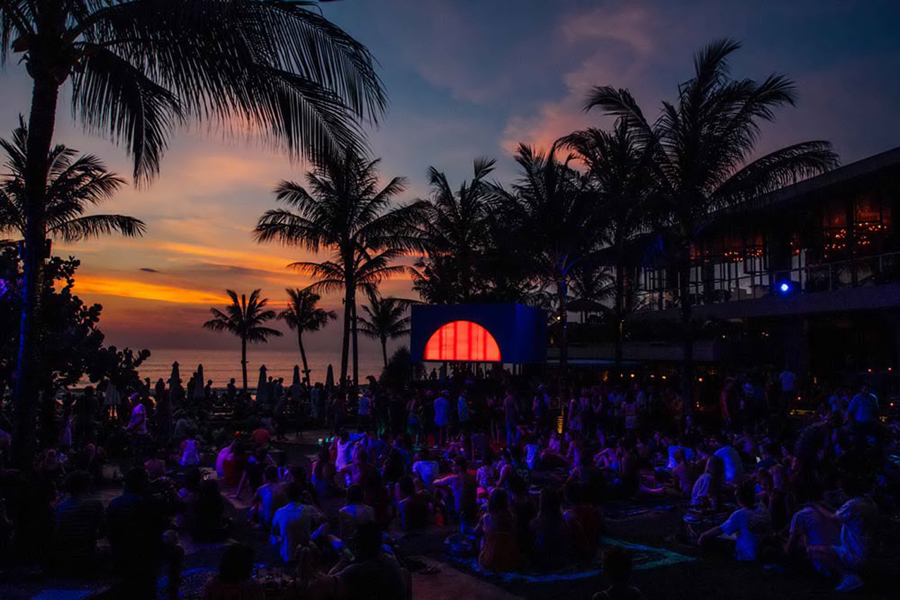 Saturday, 3 August 2019, marks the fifth anniversary of Sun Down Circle and they've prepared an exciting day lined up for you in celebration of this milestone. It wasn't that long ago, five years to be exact, that Dutch selector Young Marco was behind the deck for a five-hour set on the inaugural Sun Down Circle. A club night that is approached as a single-day mini-festival celebrating the universal love of music and the magical time every evening at the Beach Club when the skies project vibrant hues as the golden sun dips below the horizon.
Putting everything in full circle, Sun Down Circle will bring back Young Marco (11pm – 2am) to celebrate the fifth anniversary along with Joey Fitzgerald (10am – 1pm), Adrian Giordano (1pm – 4pm), local favourites Dea Barandana and Belda (4pm – 8pm) during the live stream with indie NYC station, The Lot Radio, and Melbourne's CC: Disco! (8pm – 11pm). And that's only from the music side of things!
Sunrise to Sunset
For this special Sun Down Circle, they will take it to the next level by starting the event at sunrise with a spiritual journey of the circle through an early morning sound bath spearheaded by the gong masters at the Pyramids of Chi, followed by a communal breakfast with Lawrence Blair. A renowned explorer, Lawrence Blair will share his insight on sacred geometry to uncover the true symbolism of the ancient symmetric shape. The day will continue with activities at the Sustainism Lab, where the team from Green School's Innovation Hub will host a cymatics workshop for kids and investigate the connections between sound, art and nature.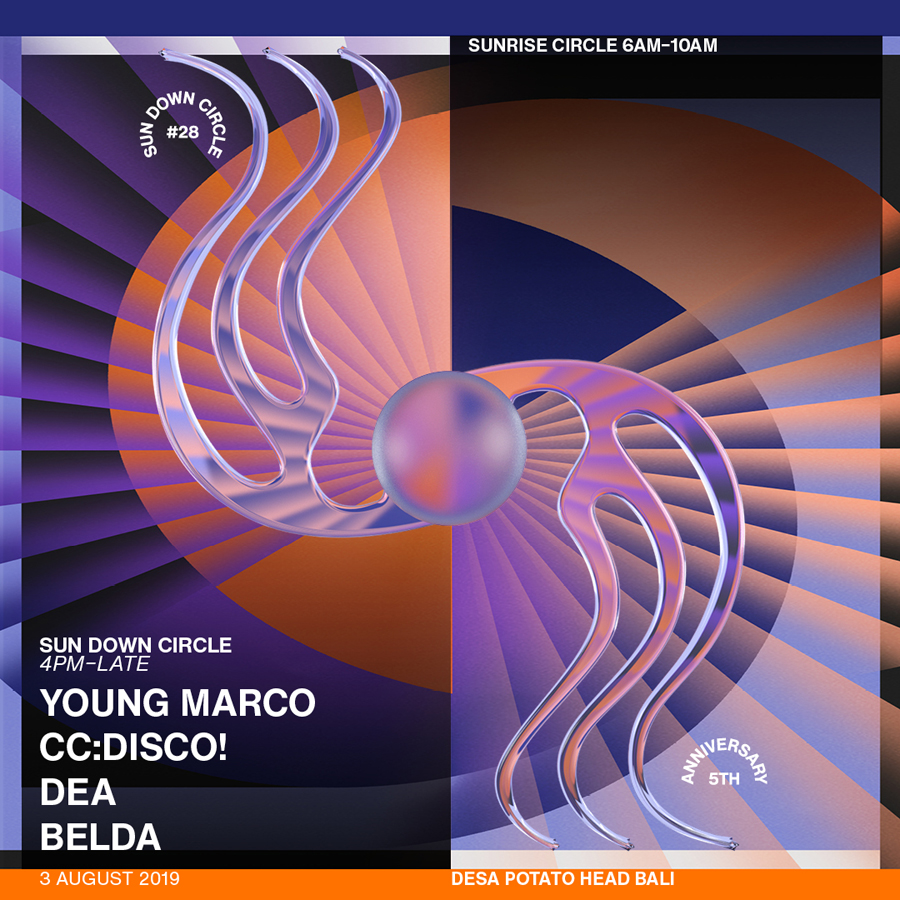 Tickets & Packages:
– Party tickets: IDR 200,000++ (early bird 2)
– Workshop + breakfast: IDR 200,000++
– Mediation + breakfast + talk: IDR 500,000++
– Full programmes: IDR 600,000++
– VIP: IDR 5,000,000++ (includes IDR 4,000,000 F&B credit, 6 tickets and a premium day bed)
Join the fun and celebrate Sun Down Circle's fifth anniversary whether you're a sunrise person or a sunset person ─ or a little bit of both ─ this Saturday, 3 August 2019!
For more information please call +62 361 473 7979 or email [email protected]. To purchase your tickets please visit https://megatix.co.id/events/sun-down-circle-028-5th-anniversary
Potato Head Beach Club
Jl. Petitenget No. 51, Seminyak
+62 361 473 7979
[email protected]
https://www.ptthead.com/bali/
Tags: