Som Chai, Will Meyrick's Thai-inspired street food restaurant, is introducing a series of cuisine-culture collaborations: "A Culinary Journey Through Tribal Lands". Will Meyrick together with Chef Ben McRae together will host a events with other culinary stars from around the region throughout 2019, focused on promoting the best of Asian food, modern and traditional. The first of this series will take place on Saturday, 8 December 2018. 
The first dinner will be focusing on the Hmong Tribes, an indigenous ethnic group found in regions of China and Southeast Asia (northern Thailand, Vietnam, Yunnan and Laos). The dinner will be a collaboration with Dave Metcalf, a professional photographer who specialises in indigenous photography and support indigenous programs in Indonesia to preserve the environment and culture.
Will Meyrick and Dave Metcalf spent two weeks in North Vietnam in September 2018, visiting the Hmong Hill Tribes, travelling around the villages and markets sampling the delicious food, photographing the people and stunning landscapes. The Hmong tribes, a long time ago, learned to pickle, brine and ferment a vast array of meats and vegetables for preservation, often before long bouts of travel. These techniques and ingredients remain essentially unchanged to this day.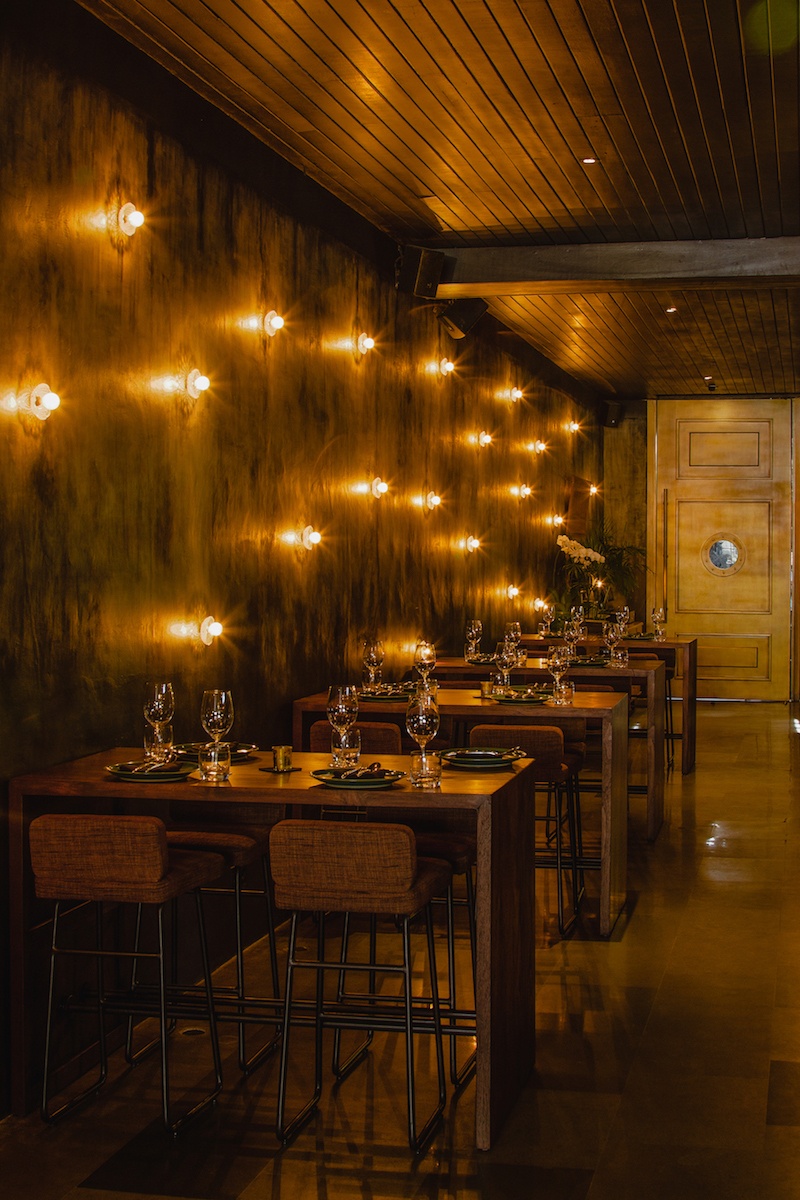 Will Meyrick brings these techniques to this special dinner with Ben McRae on the 8th December, techniques that he learned first in 1998. The story of the people and the recipes are a way to preserve a piece of this culture and grow awareness for the importance of indigenous ways of life.
Chef's Table dinners will be recurring events in Som Chai, under the influence of Will Meyrick. Menus will range from 5-7 courses that will change based on the ethnic tribes around Asia. On the 8th of December, Dave Metcalf's photographs will be on exhibition.
Supporting Ethnic Communities – 50% of the photographs sold will go to supporting indigenous communities in Indonesia and 10% of the dinner costs will go to support indigenous education, sustainable food production and Mother Jungle story telling programs in Borneo. (www.davidmetcalfphotography.com)
Dinner priced at: IDR 500,000/++ per person. Drinks trolley will offer a selection of cocktails and wines to perfect your culinary experience
NOTE: 8 Dec event now sold out, additional dinner available on the 15th Dec 2018.
FB Event page : https://www.facebook.com/events/379474529456903/
Restaurant details:
Som Chai Bali
Jalan Raya Kerobokan 86 A, Kuta Utara, Badung
Reservations : +62 878 8866 1945 |
www.somchaibali.com