Following four successful SOL Sessions this year, Waterbom Bali returns with SOL Sessions Vol. 11, the last edition of the year. For the grand finale, SOL Sessions Vol. 11 is enlisting the help of a champion of dance music, Nickodemus, and Afro-beats specialist, DJ Mukambo, to hit the party out of the ballpark and go out with a literal bang!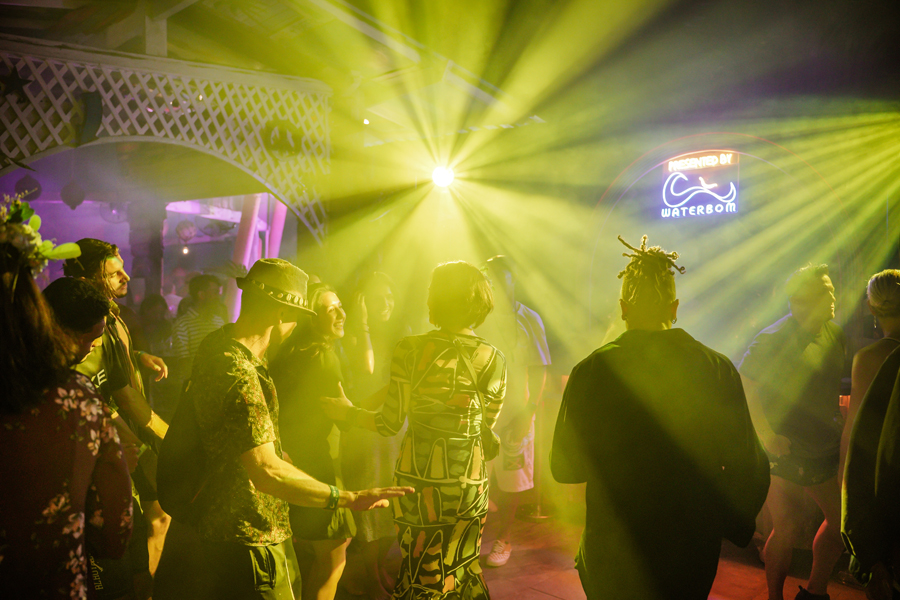 Saturday, 28 September 2019, marks the final instalment of Waterbom Bali's celebrated SOL Sessions series. SOL Sessions Vol. 11 is pulling all the stops to create a party to remember, summoning the help of dance music maestro, Nickodemus, and Afro-grooves expert, DJ Mukambo.
Travelling the world with his universal dance beats since the late 90s, Nickodemus is known for his spontaneity in performing with live musicians. His years of globe-trotting has shaped him as an experienced musical traveller, at his best when performing in versatile settings, allowing space and time to guide his musical voyage.
A music journalist, global sounds activist, radiomaker and DJ, the Brussels-based DJ Mukambo has been an expert in universal music for several Belgian, Dutch and French newspapers and magazines since 2005. With an evident fondness for African music, from the mother continent to the diaspora, DJ Makumabo integrates African beats and grooves into his music that will guarantee a night of non-stop dancing.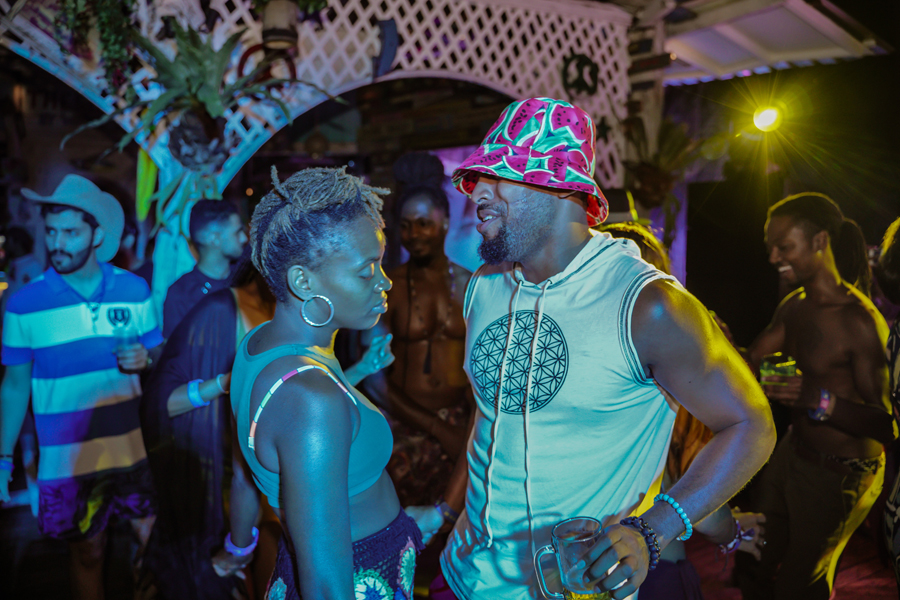 SOL SESSIONS is a series of 5 multi-artist celebrations that are happening at Waterbom Bali from May through to September 2019. With this year's theme of "Carnival of Free-form Expression", SOL SESSIONS will happen every last Saturday of the month from 12pm until 10pm.
Purchasing a ticket to SOL SESSIONS will grant you several exciting benefits including:
(1) Unlimited access to Waterbom Bali's 12 world-famous water slides ─ including two of their classic thrills opened for exclusive after-hours night sliding;
(2) Exciting SOL SESSIONS carnival ambience and activities such as handcrafted botanical adornments, curated artisanal accessories, and more;
(3) Custom cocktails and savoury bites exclusively made for SOL SESSIONS;
(4), and a memorable Saturday night warm-up with international DJs.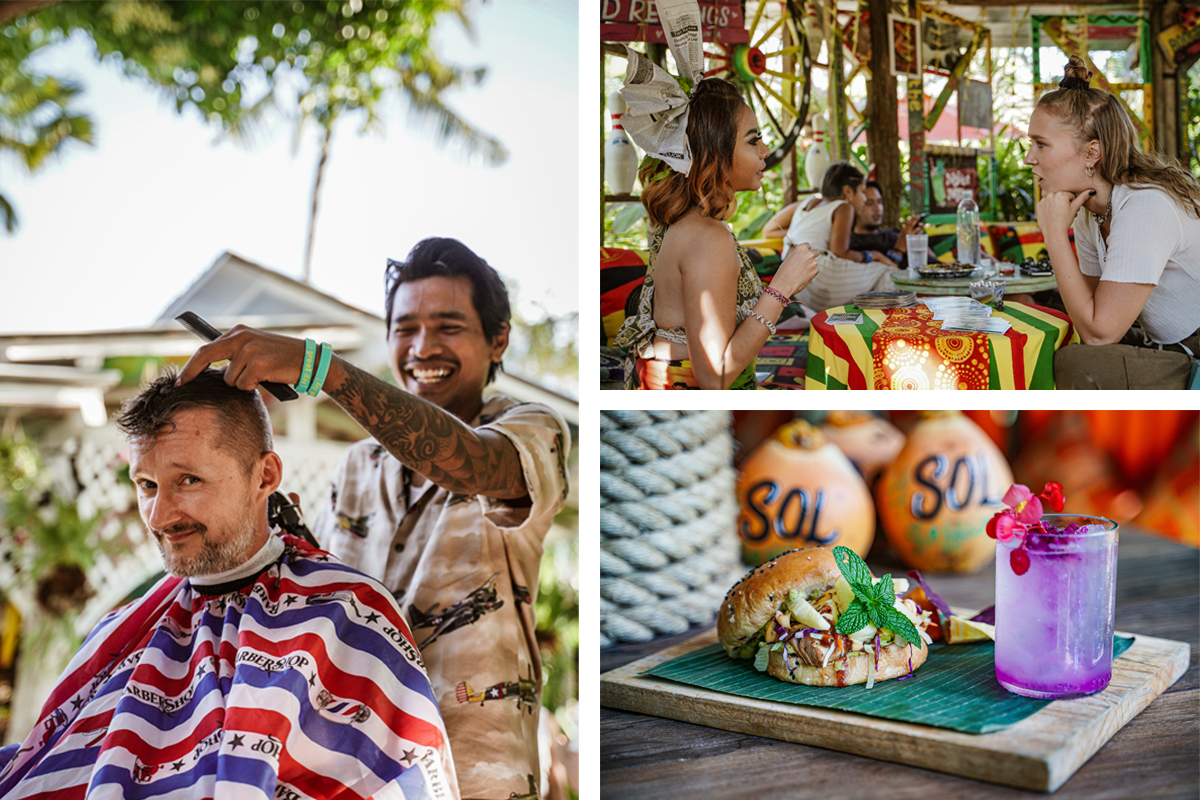 Ticket buyers are entitled to free shuttle rides to Waterbom Bali. The shuttle rides offered are the Kura Kura Bus and the SOL SESSIONS Shuttle. Check out the details for Kura Kura Bus pick-ups here http://bit.ly/kurakurabus. Pick-ups from Lines 3 & 4, drop-offs for Line 3 at Lippo Mall Kuta & Kuta Paradiso Hotel, and drop-offs for Line 4 at Waterbom Bali.
The SOL SESSIONS Shuttle pick-up is at Nirwana Snack and Mini Mart at Jalan Petitenget (right next to Pepito Supermarket, look for the SOL SESSIONS street art). Pick-up times are at 12pm, 3pm and5 pm. Check the following link for the map http://bit.ly/solshuttle. Show your SOL tickets to the bus driver to redeem your free rides.
Enjoy GO-JEK discounts up to IDR 30K off for GOCAR rides and IDR 25K off for GORIDE to Waterbom Bali. Redeem these discounts by inputting the GOJEK promo code that is printed on your SOL SESSIONS ticket.
Tickets  for SOL SESSIONS Vol. 11 starts at IDR 150,000 for the Party Pass (6pm – late), IDR 250,000 for the Night Pass (4pm – late), and IDR 470,000 for the Day + Night Pass (12pm – late). You can also purchase the Group packages starting from IDR 3,672,000. For more information on the passes and packages please visit https://www.waterbom-bali.com/ticket
Waterbom Bali
Jalan Kartika Plaza Tuban, Kuta
+62 361 755 676
[email protected]
waterbom-bali.com
Tags: