Sing along to the iconic songs of one of the biggest bands in Indonesia as The Westin Resort Nusa Dua, Bali proudly presents Rewind & Replay with Sheila On 7.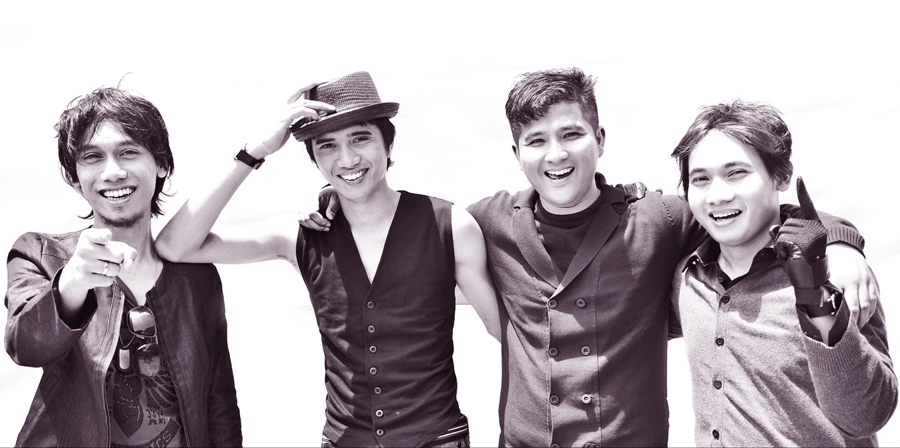 On Friday, 2 August 2019, music enthusiasts in Bali will be delighted to know that The Westin Resort Nusa Dua, Bali will be organising a concert for the second consecutive year with one of the most beloved bands of Indonesia: Sheila On 7 live in Bali! Sponsored by Marriott Bonvoy™, the event will be an upbeat evening with good vibes and nostalgia all around as the band sings their most iconic pop and rock songs.
A legendary band like Sheila On 7 requires a venue with the best facilities, which is why the concert will take place at Mangapura Hall in the Bali International Convention Centre. Equipped with a permanent stage fixture and cutting-edge audiovisual system, the multifaceted venue is the perfect fit to hold such a concert.

The band first came together in 1996 when they performed gigs at high school music festivals, which later on led to a record deal with Sony Music Entertainment Indonesia. Now, more than 20 years and multiple chart-topping hits later, the band still manages to have a visible presence in Indonesia's music industry. Songs such as Dan, Sephia and Seberapa Pantas resonated with a large demographic when it first came out and continues to resonate with today's generation; a true testament to the band's timelessness. During the concert, the band will also perform some of their newer material.
Opening the concert will be talented vocalist, Adera, the son of famed Indonesian singer/songwriter, Ebiet G. Ade. Adera will be performing his soulful songs as well as a remix of his father's folk ballads.
With the philosophy of preserving wellness in travel, the concert fits perfectly with the brand pillars of The Westin Resort Nusa Dua, Bali referred to as 'feel well'. The concert will invite the audience to sing and dance along as the band takes them down memory lane.
Adding to the excitement, 20 privileged members of the Marriott Bonvoy™ loyalty program will be chosen to participate in an exclusive meet-and-greet session with Sheila On 7 and Adera where they will have the chance to take photos and socialise with the musicians after the concert.
Get your tickets to Rewind & Replay with Sheila On 7 through Loket.com, Go-Tix, Mister Aladin and MNC Travel. You can also get them directly via the resort at +62 361 771 906 or email [email protected]. Tickets are priced at IDR 295,000 for Balcony seats, IDR 395,000 for Premium seats, and IDR 1,000,000 for Diamond seats with canapés and non-alcoholic beverages included. The first 200 Marriott Bonvoy™ members who purchase tickets will receive a generous 20% discount.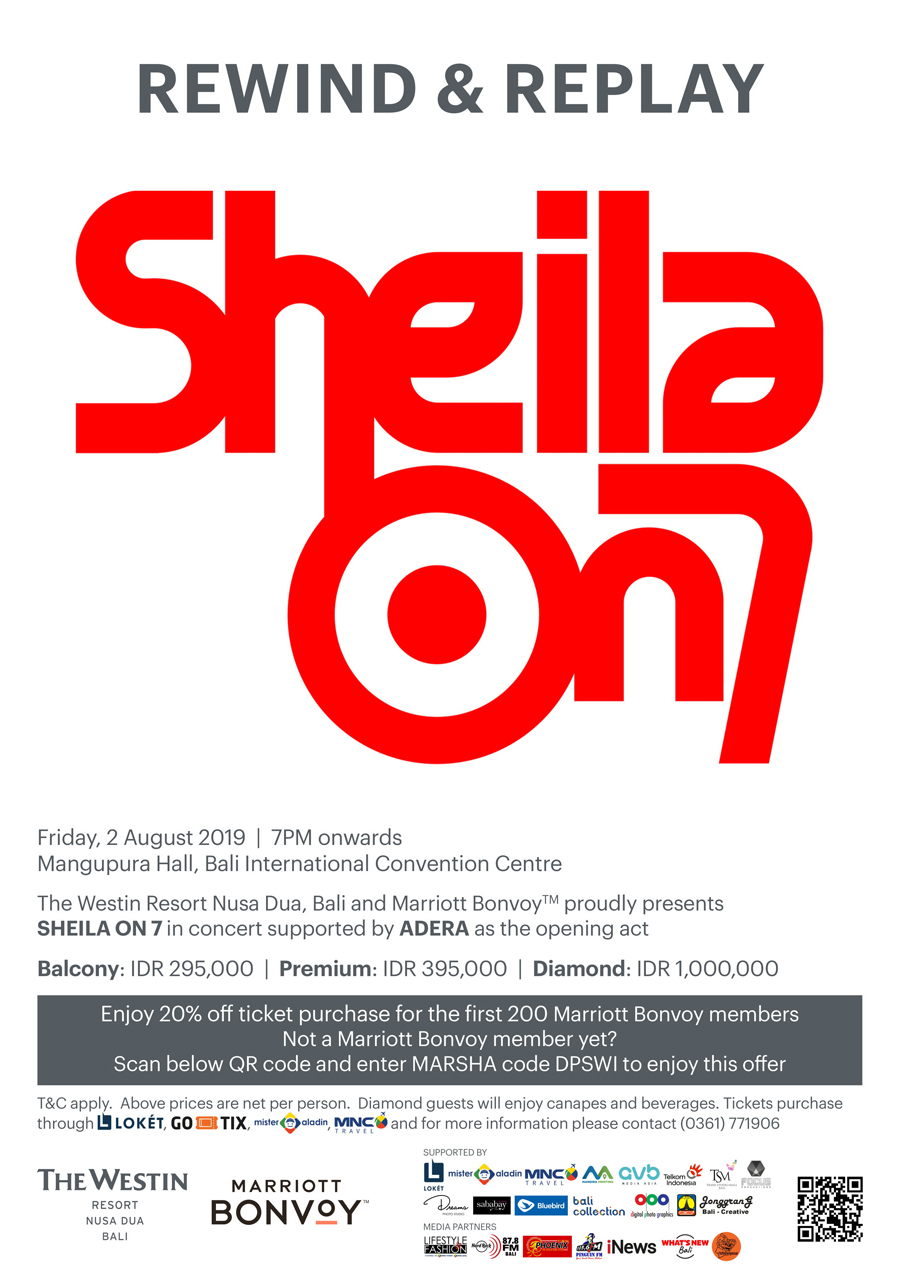 For more information, please visit www.westinnusaduabali.com or follow the resort's social media channels www.facebook.com/westinbali and  www.instagram.com/westinbali.
The Westin Resort Nusa Dua, Bali
Kawasan Pariwisata Nusa Dua, BTDC Lot N-3, Nusa Dua
+62 361 771 906
[email protected]
www.westinnusaduabali.com
Tags: