Desa Visesa Ubud is celebrating Indonesian Independence Day, 17th August 2018, with a special concert from one of Bali's favourite folk-indie bands, Nostress. 
Starting frpm 12pm and continuing until 4pm, the grounds of Desa Visesa Ubud invite you to explore their grounds with friends and family, taking part in a range of traditional activities the resort is known for. These include crop planting, story telling, cooking demonstrations, cooking competitions, bicycle decorating, making an offering, sack races, tug o war, rice cracker eating race and more. Many of these games, called "permainan tujuh belasan" or "games of the 17th", are played all around the country on the same day as Independence Day celebrations.
Of course, the main attraction is Nostress, a three-man band comprised of three Balinese young men who together play an amazing array of fun, folk acoustic music. The band instil criticism, optimism and concern for the environment in their songs, and are well-known for spreading a positive, light atmosphere as they perform. But, their songs have morals and messages that all listeners can take on board. Three years since the first album, Nosstress has traveled to Europe for nearly a month for "From Bali to Europe" tour in June-July 2014. Nosstress presented their second album , "Perspectives Bodoh II" (or Stupid Perspectives), launched in late August 2014 at Taman Baca Kesiman, Denpasar.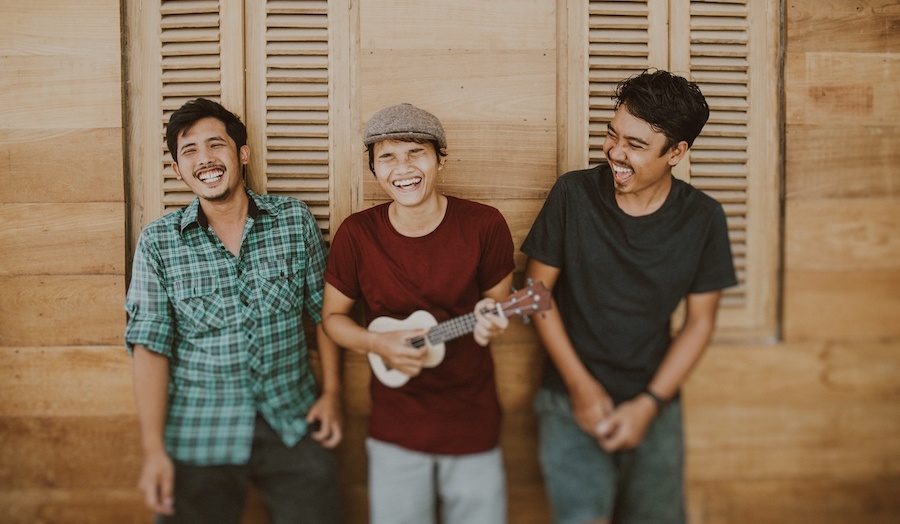 Come listen to Nostress and enjoy a day out at Desa Visesa Ubud with family and friends. Priced at IDR 150,000 net/person, the ticket is inclusive of All You Can Eat Lunch at Warung Tani. Don't miss a chance to win a grand prize of 3D2N Stay at One Bedroom Pool Villa. Another treat to celebrate Indonesia Independence Day is 'Gebyar 73', get special offer for stay, pamper and dine with 73% off! Presale ticket is available on 3–5 August 2018 for IDR 100,000 net/person.
Desa Visesa Ubud Resort is spread over 6 hectares of beautiful Ubud land, with 4 hectares of agricultural space left undeveloped so that guests and visitors can enjoy 'Real Bali', walking through rice fields and watching as farmers tend to crops and livestock. The resort's philosophy focuses on presenting guests with a 'Balinese Village Experience'.