The Chris Salans Group in Bali is planning a very special gala dinner event to celebrateIndonesia's Independence Day on 17 August, which coincides with the 17th anniversary of their celebrated Mozaic Restaurant Gastronomique in Ubud, Bali.
Since its birth in 2001, Mozaic has become renowned for its pioneering concept of combining ingredients and flavors from the Indonesian archipelago with fine imported ingredients such as foie gras, truffles, and caviar, using modern French techniques of cooking and presentation. This culinary approach has now become a movement in Indonesia, and Founder Chef Chris Salans has become an important mentor for young Indonesian chefs as well as an international ambassador for Indonesian cuisine. Mozaic has received multiple awards and international recognition as the best restaurant in Indonesia and as one of the best in the world (www.lesgrandestablesdumonde.com).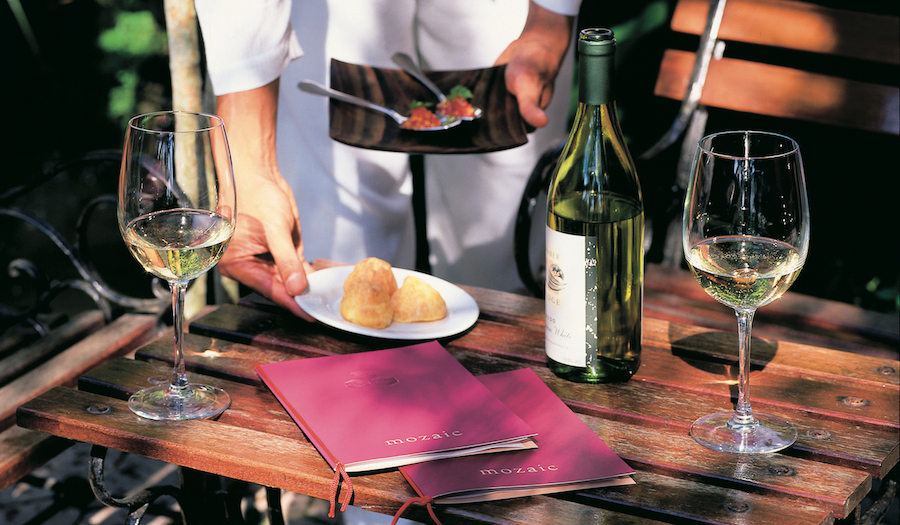 On August 17th, Indonesia's Independence Day, Chef Chris Salans and his team will beputting together a very special event to celebrate the 17th anniversary of Mozaic. This eventwill be a gastronomic celebration and the theme will naturally be 'Red & White'.
The evening will begin with an Anniversary Cocktail Party with champagne, canapés in the Mozaic Lounge to which not only guests of the evening will be invited but also one hundred or so hospitality industry people from Ubud—General Managers, Sales & Marketing Managers, and so forth.
The evening will continue with a choice of a special 6- or 8-course tasting menu. Chef Chris Salans will be in the kitchen himself cooking favorite dishes from the menu at Mozaic over the past 17 years, such as the Mozaic Caesar Salad, French Turbot Fillet in Oceanic Broth, Honey-Soy Baked Pork, Foie Gras in a Trio of Mango, Roasted Rack of Lamb, Seasonal Mangosteen Sorbet, and White Chocolate Moelleux, Raspberries and Tapiaco Pearls. As always at Mozaic, dietary restrictions can be accommodated by the kitchen. (Full menu found below).
Fine wines and wine pairings from Mozaic's superb wine collection will also be especially designed for the evening. Mozaic's carefully curated wine collection contains more than 180 vintages including 20 Grands Crus and has been awarded by Wine Spectator USA every year since 2005.
During the evening there will be a dynamic music and dance performance by Jasmine Okubo and her troupe of a program called "Spice Road," a historical spice journey that will take you around the Indonesian archipelago with a variety of typical spices. The performers will move among the tables to entertain the guests.