Bali is blessed with art, artists and artisans, but other than the usual museums found throughout the island, that often display the same collections year-on-year, there are very few spaces in which fresh, new art can be found and enjoyed on the island. That's why, the debut of ART BALI is incredibly exciting for all art aficionados out there. 
Set in a new space called the AB•BC (Art Bali • Bali Collection) Building, a 1000m2 warehouse in Bali Collection, Nusa Dua, this special exhibition showcases the development of contemporary arts from handpicked Balinese artists as well as prominent Indonesian and international artists. This new initiative is fully supported by the Indonesian Creative Economy Agency (BEKRAF) and is set to be an annual exhibition that functions as an outlet for artists and those working in the creative industry to interact through their works. The month-long exhibition began on the 10th of October 2018, in parallel with events of the IMF Annual Meeting – World Bank Group 2018.
"Through Art Bali, we intend to demonstrate our commitment to build and develop the ecosystem of art and culture, especially in Bali," Heri Pemad, CEO and Founder Art Bali, explained.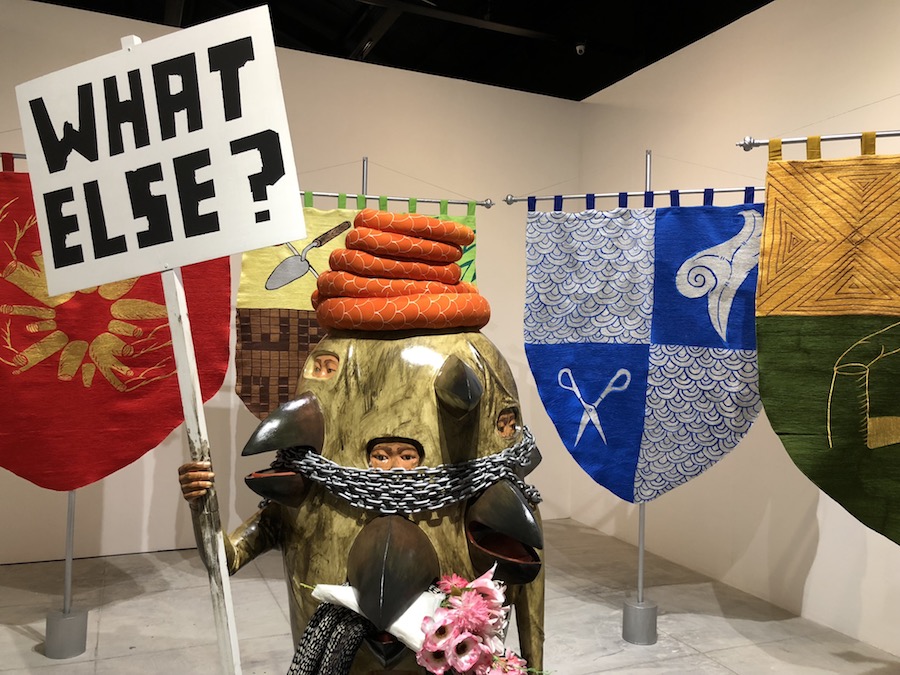 ART BALI 2018 : Beyond the Myths
This inaugural exhibition, open from 10 October to 9 November, carries the theme"Beyond the Myths". The theme reflects how the economy, social, and political shifts have posed significant effects on the works of art as the result of the artists' interpretations of the current situations
These changes suggest a new perspective on how we view a 'new world', a space that therefore breaks boundaries, symbols, and myths. Art Bali involves approximately 50 works of art from 39 artists whose works aim to provoke the creative minds of those attending the exhibition. Among the 39 are Bali's own renowned artists such as Agung Mangu Putra,I Made Djirna, I Made Wianta, I Made Widya Diputra, I Made Wiguna Valasara, I Nyoman Erawan, Nyoman Nuarta, and I Wayan Upadana.
For visitors who want to know more about these artworks, Art Bali provides a Curatorial Tour, together with the curatorial team, Rifky Effendy and Ignatia Nilu, every Saturday. As a form of Art Bali's commitment to developing the cultural arts ecosystem in Bali, the Art Bali exhibition is opened free of charge for Indonesian citizens (WNI) Bali KTP / SIM / Student Card holders every Tuesday. 
Open everyday 10.00 – 22.00 . Regular price IDR 150,000 per person.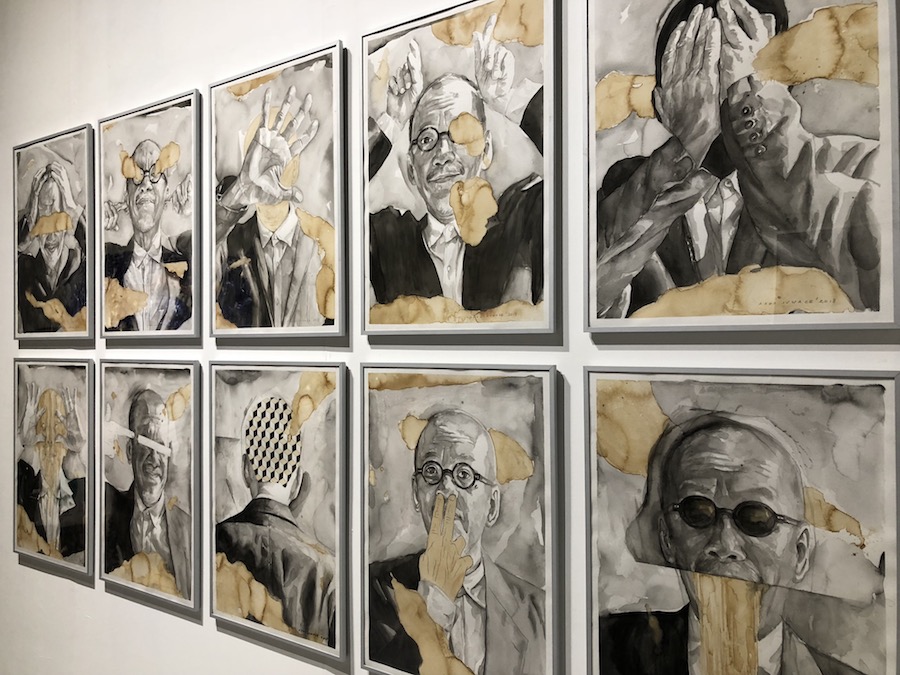 Art Bali at Bali Collection
ITDC Complex, Nusa Dua
+62 361 771 662
http://artbali.co.id