Indulge in an epicurean dining experience as Michelin-starred Chef Yoshiaki Ito takes over the kitchen at The St. Regis Bali Resort's Kayuputi Restaurant on an exclusive two-night dining event.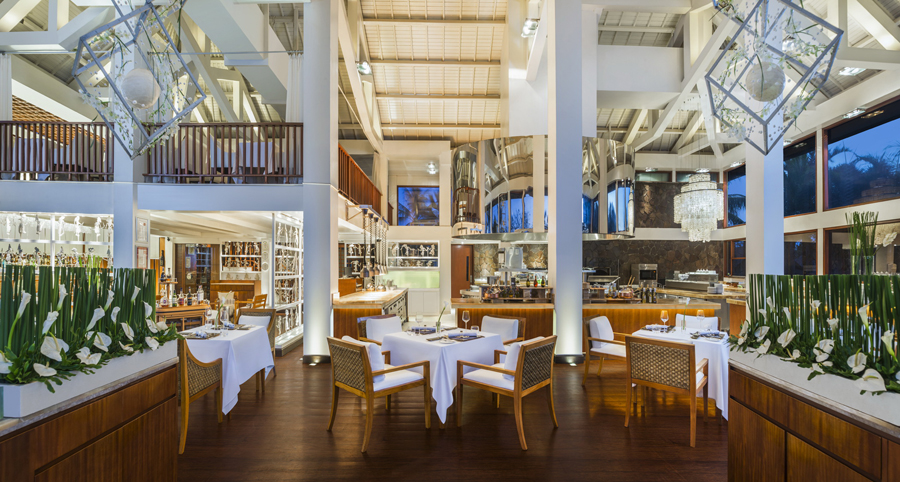 On Friday & Saturday, 23 & 24 August 2019, mark your calendars for yet another star-studded gastronomic experience as guest Chef Yoshiaki, alongside Kayuputi's excellent kitchen team, prepare a carefully curated modern, French-inspired degustation menu.
Born in Chiba, Japan, Chef Yoshiaki Ito gained his knowledge and skills as a chef when he enrolled in École Culinaire (currently École Tsuji) shortly after high school. After graduating, Chef Yoshiaki honed his skills at Restaurant Hiramatsu, where he worked for 18 years. He also assisted with the opening of Restaurant Hiramatus in Paris, taking on the role of Head Chef for 10 years. He reached a milestone when he decided to open his own restaurant, L'Archeste, in September 2016, which found massive success and was rewarded one Michelin star.
Experience what this masterful Michelin-starred chef has created at Kayuputi Restaurant.
Indulge in a 4-course dinner or 6-course dinner with wine pairing options. The 4-course dinner is priced at IDR 1,250,000nett/person and IDR 2,250,000nett/person with wine pairing. The 6-course dinner is priced at IDR 1,800,000nett/person and IDR 3,300,000nett/person with wine pairing.
Advanced booking is recommended as there are limited seats available so be sure to make your reservations to An Exquisite Evening with Michelin-Starred Chef Yoshiaki Ito. Reserve your seats by calling +62 361 300 6786 or email to [email protected].
About Kayuputi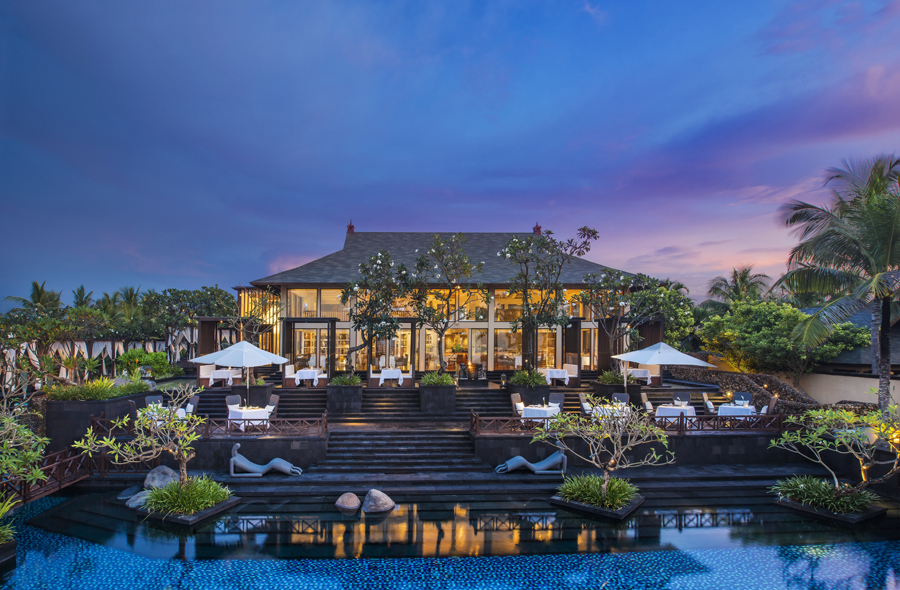 Aptly named Kayuputi, which translates to white wood in Indonesian, the restaurant is elegantly designed with white wood décor highlighted by exceptional Indonesian artefacts, whilst presenting an open-kitchen concept that provides diners with a view of the talented team of chefs working their magic against a stunning backdrop of the Indian Ocean.
Showcasing the very best of Pan-Asian haute cuisine featuring fine ingredients from the land and the sea, the restaurant takes inspiration from the Balinese wisdom "Nyegara Gunung" ‒ from the mountain to the ocean. The fantastic culinary creations are complemented by the extensive wine collection, which has won awards from the esteemed Wine Spectator Award for seven consecutive years.
Kayuputi
at The St. Regis Bali Resort
Kawasan Pariwisata, Lot 6, Nusa Dua
+62 361 300 6786
[email protected]
stregisbali.com
Tags: