Eating Local at Frestro & Bar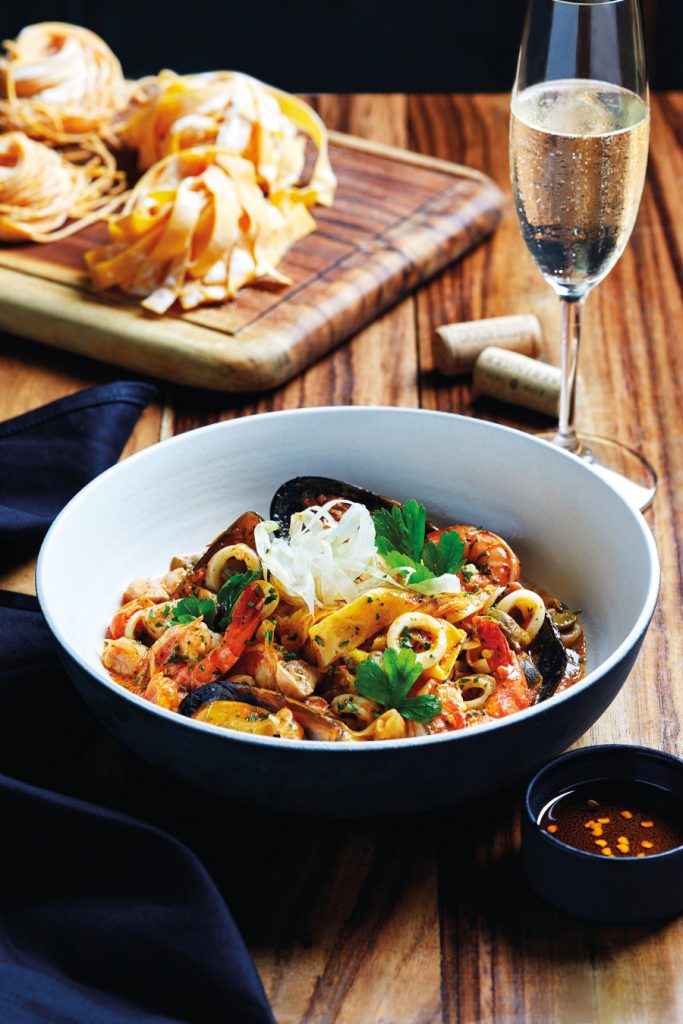 Eating modern means being conscious of where your food comes from and serving food responsibly, from seed to table. The ingenious Chef Jovan Koraag executes and delivers the food as how he cooks for himself: carefully and conscientiously. Food is meant to nourish, and he aims to serve food with as many nutrients as possible. Steaming and roasting vegetables, toasting and grinding spices, using fresh, hand-cut herbs in their dishes to enhance stocks, sauces and dressing.
On the new additional menu, Jovan tries to assemble all the local exotic ingredients to help you traverse through Mediterranean sensations for your palate. The grilled organic fed lamb rack will be your perfect source of protein, or sustainable seafood pasta freshly picked from the Jimbaran Bay. Ask the sommelier for a perfect wine pairing, or amaze yourself with the cocktail pairing served by a world-class bartender.
Frestro & Bar
Address : Jalan Petitenget # 108 – 110, Seminyak
Telephone : +62 361 9345888
Website : www.frestro.co.id