Uluwatu, with its towering cliffs and ocean views, has long been a destination that stirs emotion. For first timers, it is often an awe-inspiring moment; as one stands high above the majestic headlands you can't help but feel small and that the ocean before you and the world around you is great and powerful. For repeaters, well, the feeling never really fades…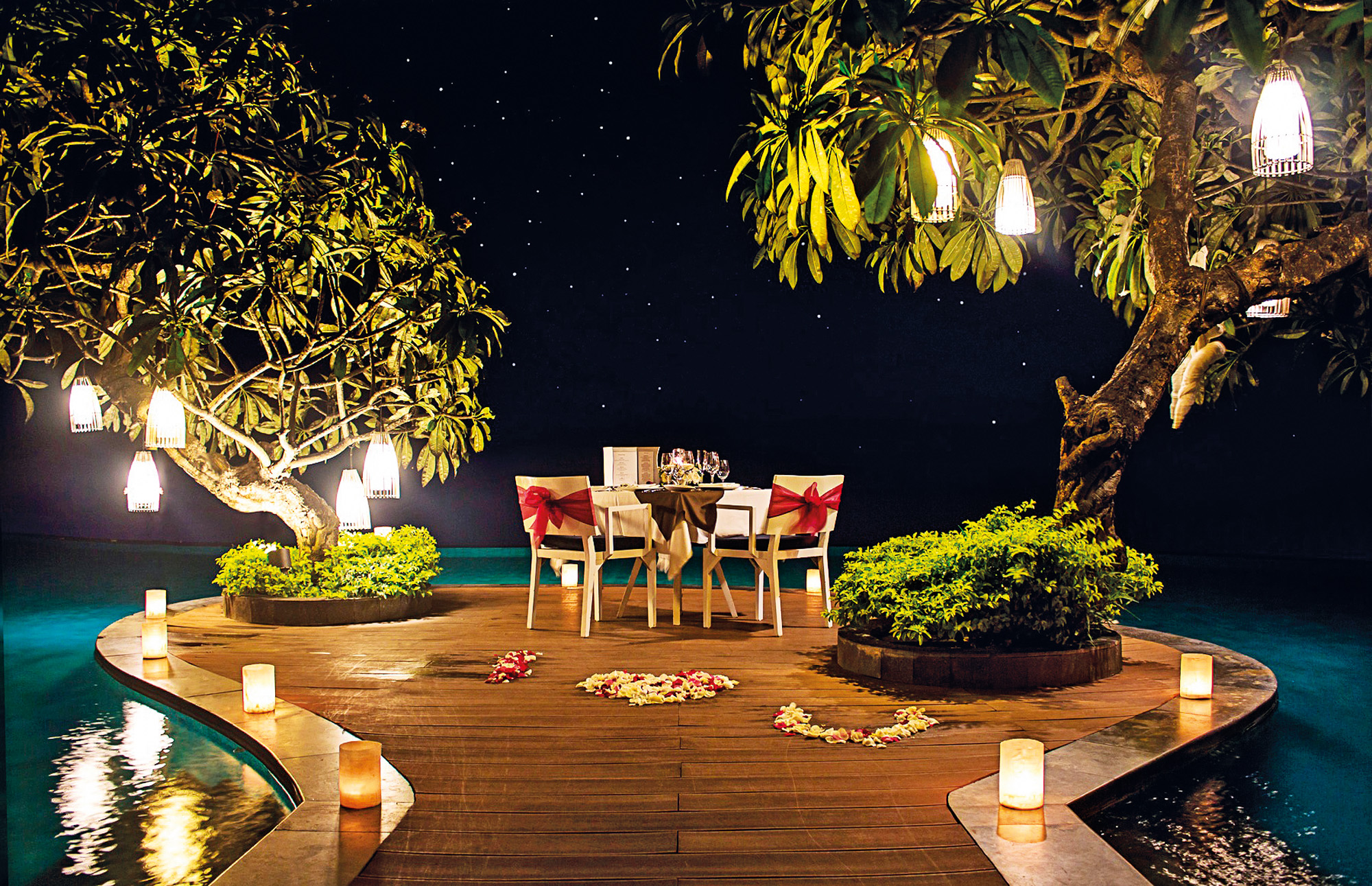 For this very reason, Uluwatu is perfect for love. To witness this kind of beauty is an amazing feeling, but to be able to share it with a significant other is something completely different. Wholesome satisfaction. At Anantara Uluwatu, a resort in Bali that simply exudes island romance, you are able to experience a dinner that brings together the best elements of Uluwatu for a perfect evening.
Perched above 'Impossible Beach', this gorgeous cliffside destination has created 'Dining by Design'. As the name suggests, you are able create your own special, romantic culinary journey to fit the needs and wants of you and your loved one.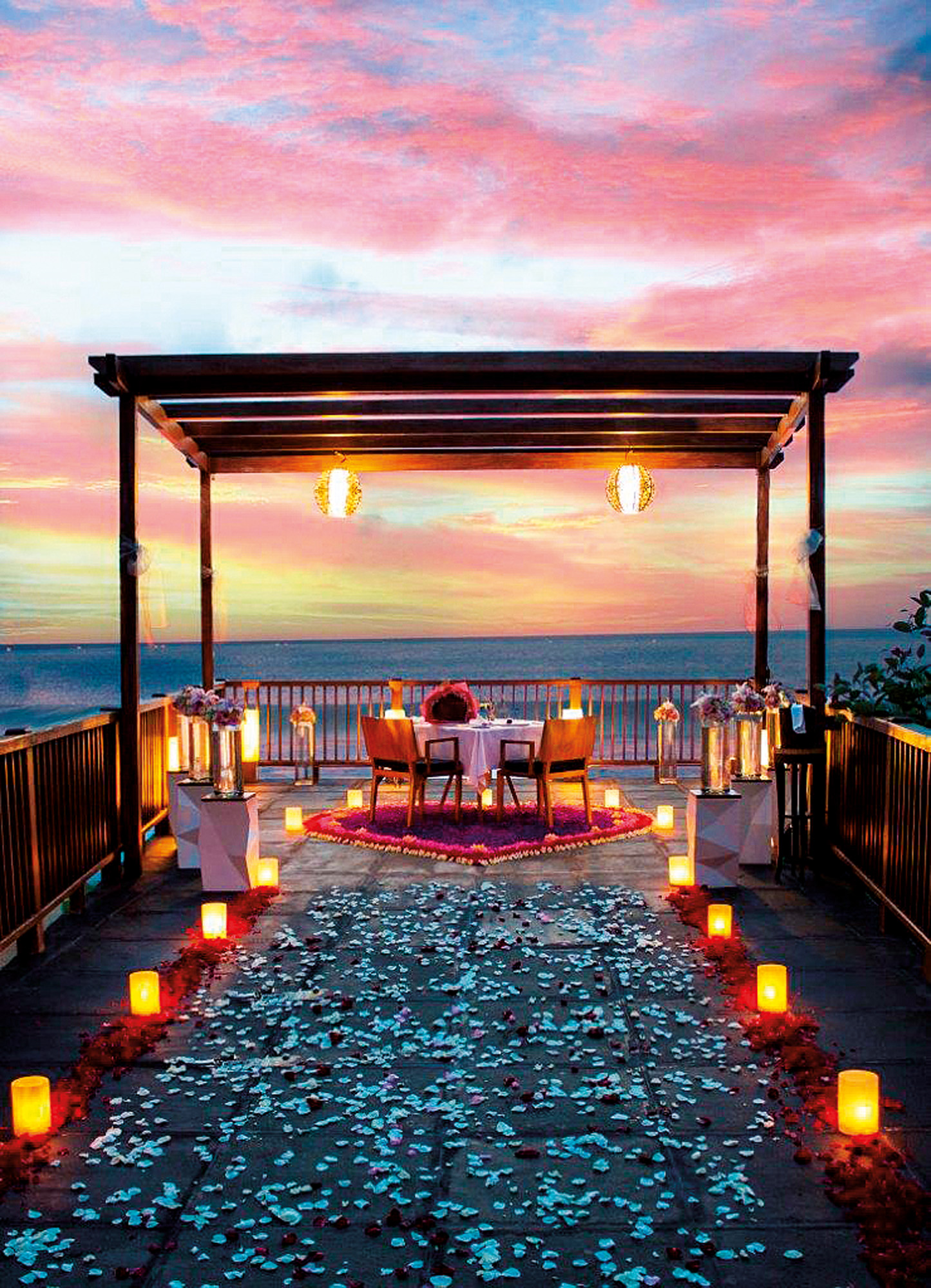 You have 2 spectacular venues to choose from: the pool island, an intimate spot under the trees surrounded by candles and hanging lights; and the view point, a balcony that extends out over the grounds for perfect privacy. Each venue is as special as the other, but whichever you choose you'll still be granted the sounds and sights of the waves below, and a ceiling of the famously starry Uluwatu night-sky above.
The food, of course, must match the ambience. With 'Dining by Design' you have 4 menus to choose from: The Asian Menu, World Menu, Extravaganza Menu and Vegetarian Menu. Each is a 5-course dinner set to please the palate and pleasure receptors. From decadent Foie Gras dishes to select seafood options like the fresh Lobster Ravioli and rich sweets to finish, your dining partner may well be competing for your love of the food. Like all romantic dinners, we suggest some wine – the libation of love- to accompany your meal. Your private butler is also there to serve all needs, but makes sure to respect the intimacy of your experience.
With a display of rose petals and flickring candles surrounding your private dinner, the scene is set. Together with the natural offerings of Uluwatu, it won't matter whether you're planning to propose or if you're treating your spouse of 20 years, you won't be short of romance here.
Anantara Bali Uluwatu Resort and Spas
Jalan Pemutih, Labuan Sait, Uluwatu
+62 361 895 7555
www.bali-uluwatu.anantara.com