Bringing Mexican Flavours to Bali
The popular Motel Mexicola has welcomed Chef Steven Skelly, a kitchen wizard who developed a love for the excitement and atmosphere of kitchen life by washing dishes in a restaurant in England.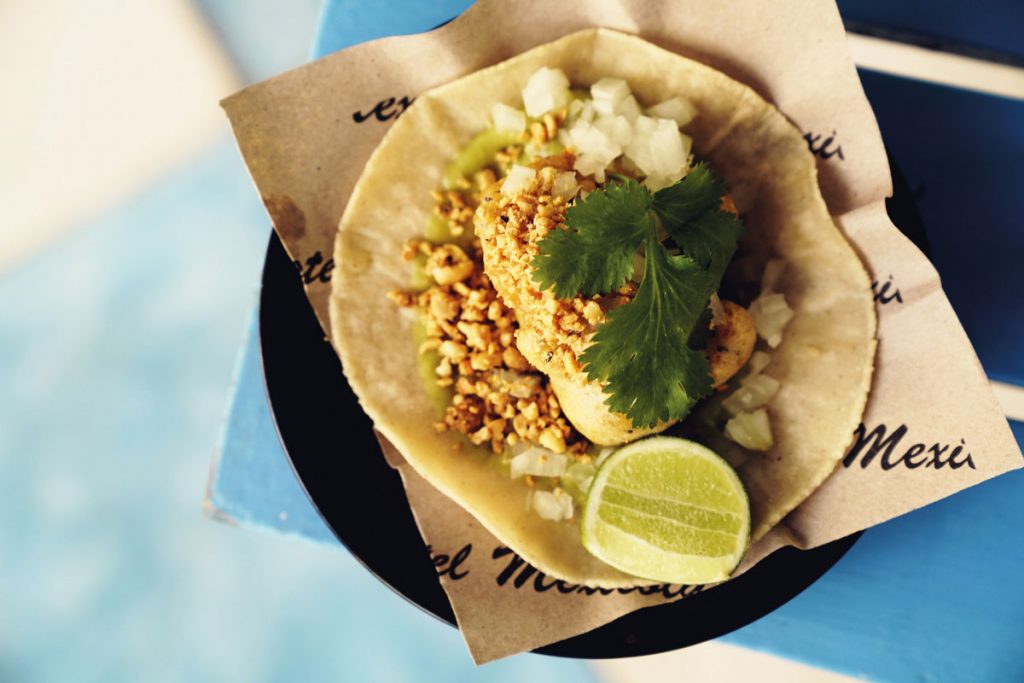 Mexican food in general has fantastic visual appeal, but at Motel Mexicola the dishes are also concentrating on dialling up those beautiful, multi-layered, traditional Mexican flavours. Now that Chef Skelly has started running the kitchen, Motel Mexicola is firming its reputation as a leading venue that dishes up some of the best items from south of the border with superbly authentic Mexican dishes such as the Carnitas Taco with slow cooked pork shoulder, avocado, chicharrón and salsa macha; Ceviche Mixto with lime cured prawns and silver dory, pico de gallo, cucumber, chilli, coriander, blue corn tortillas and Oaxacan BBQ Prawns marinated in gaujillo chilli, smoked paprika, pico de gallo, rice and tortilla.
Motel Mexico
A : Jalan Kayu Jati 9X, Seminyak, Kuta Utara, Badung,
T : +62 361 73 66 88
W : www.motelmexicolabali.com