Brand New Mediterranean Bites at Chachara Restaurant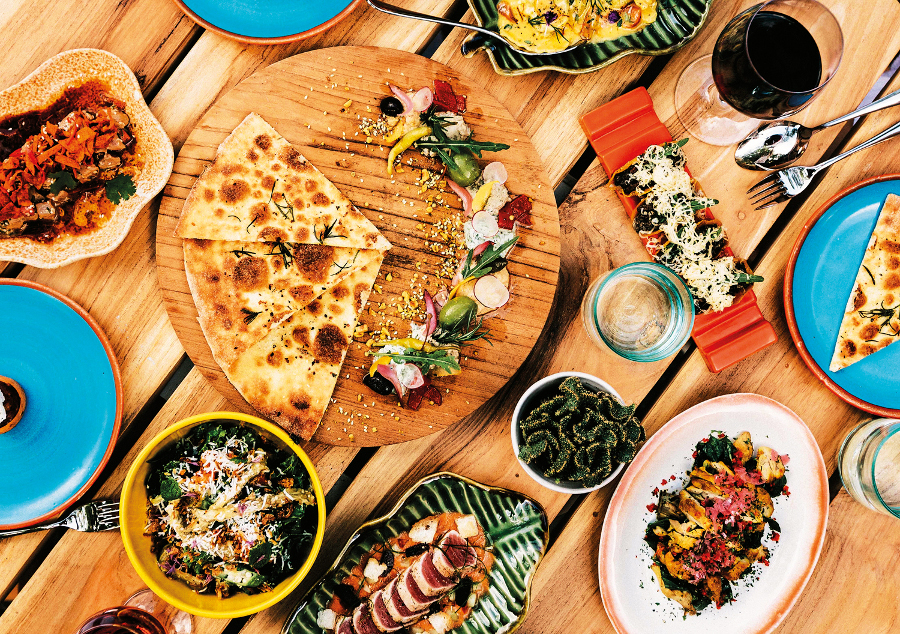 A new to-go venue in Batu Belig, Chachara is a Mediterranean restaurant and bar serving up sexy food and cheeky cocktails in a colourful and vibrant, relaxed setting. Brought in by 'El Willy', a Shanghai group created by the eponymous chef "Willy" (aka Guillermo Trullas Moreno), the restaurant showcases fun and quirky Mediterranean vibes to the paradise Island of Bali! Think 1970s California Palm Springs architectural style with the ambiance of a courtyard on the southern coast of Europe. Every corner of Chachara is begging to be discovered, and in true 'El Willy' style there are some unexpected surprises thrown in. A neon-orange, vintage combo-van bar, a BBQ deck and paella station all feel right at home, but the restaurant won't give away too much, you're in for a surprise! In the kitchen is where things get exciting!
Executive Chef Alberto 'Pancio' Panciera and his team work closely with local farmers, fishermen and producers to deliver an extensive menu featuring more than 60 Spanish and Italian style dishes all designed to be shared, including tapas, wood-fire baked pizzas and the famous El Willy paella, with tasty and healthy food at the heart of the innovative and playful menu. The comprehensive menu also extends to drinks, where there are large selections of cheeky signature cocktails as well as jugs and jarras that hit all the right spots.
Chachara
Address : Jalan Batu Belig gang 2, Seminyak
Telephone : +62 819 3469 9559