Balibola: Flexitarian Bites and Colourful Sights
By definition, a flexitarian diet is one that is plant-based with the occasional inclusion of meat. And to cater to those adhering to this diet, Balibola has opened its doors as a flexitarian café, serving meatless plates with only just one dish with fish. The name Balibola comes from the word "bola", which means ball in both Spanish and Indonesian. Spain is where the idea of creating delicious savoury balls of wholesome vegetarian goodness was born. Their dishes are inspired by staple meals all around the world and are carefully crafted to taste as authentic as can be – just meatless. They have developed their own faux meats which are incorporated in some of their dishes to entice and entertain our taste-buds. Think faux chicken nuggets, faux bacon and faux beef. You will see beautifully plated dishes that are Instagram worthy with zero compromise of taste.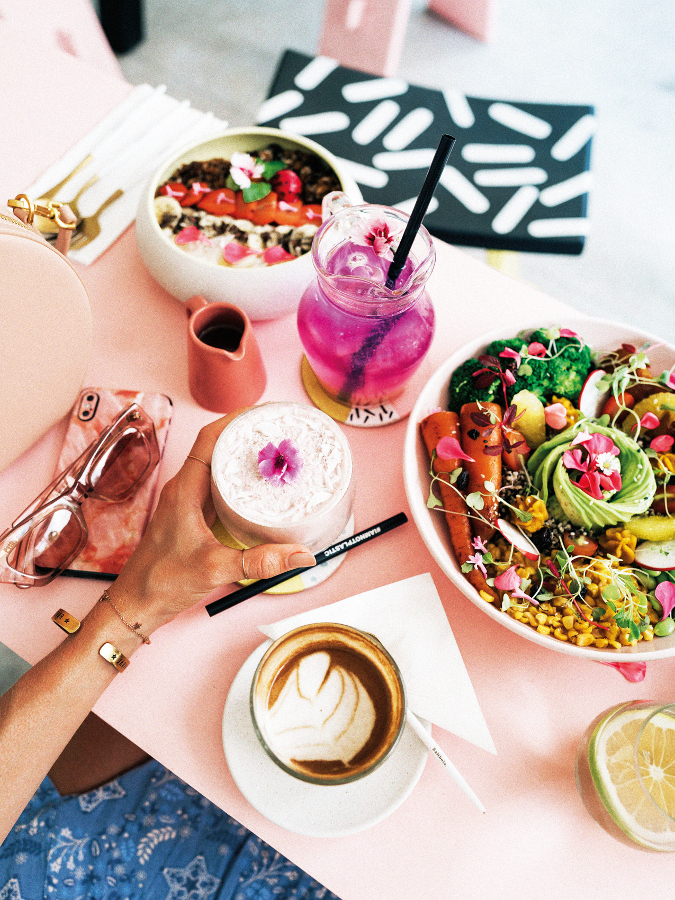 From the exterior, the burst of sugar-pop baby colour palettes will stop you in your tracks. Upon entering you will be greeted with an abundance of greenery & whimsical paintings.
Balibola
Jalan Petitenget No. 8X, Seminyak
+62 812 9167 2276